"MJ S*cks": Former NBA All Star Recalls When Michael Jordan's Camp Turned Against the GOAT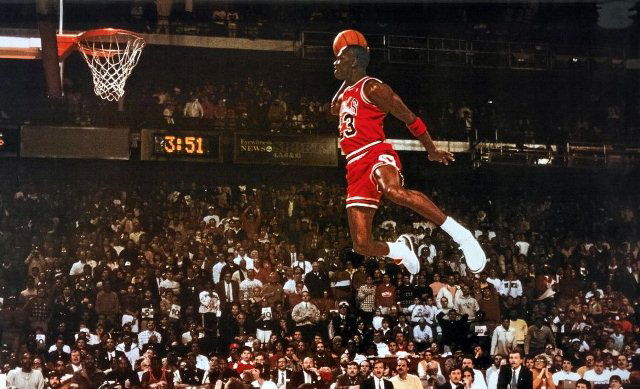 Michael Jordan never goes out of style. Interesting anecdotes from his young days keep surfacing, and these get widespread attention almost every single time. One such tale recently came from three-time NBA All-star Gilbert Arenas. He didn't hold back as he remembered something hilarious from two decades ago.
Michael Jordan and the basketball diaries
Gilbert Arenas was the overall 31st pick in the 2001 NBA Draft. He went to the Golden State Warriors but unleashed himself as a supremely talented player only after he joined the Washington Wizards in the 2003-04 season. During this time, MJ was just closing his career with the Wizards and he last played in the 2002-03 season. 
The meeting between the veteran MJ and a very young Gilbert happened way back in 1999. A 17-year-old Gilbert went to Jordan Camp for training where he first played alongside MJ. Naturally, he was extremely excited to play with the legend. But Gilbert was also very stubborn and he wouldn't pass the ball, not even to Jordan. He went on to have 40-point games and came to the Chicago Bulls champion's notice. 
Remembering those days, Gilbert said, "By Day 3, I had the whole camp saying, 'MJ sucks, Gilbert's better [in rhyme]'." 
[youtube https://www.youtube.com/watch?v=ow1ca_h22TY?start=160]
The moment when MJ got Gilbert mad
The then 17-year-old Gilbert was clearly high on adrenaline and out to prove himself, and something MJ said rubbed him the wrong way. Gilbert narrated, "He said, 'you remind me of a player in my team'. And no discredit to the player, but when he told me the player's name I was really pissed… I'm like [guessing] Scotty Pippen, yeahhhh! He [MJ] was like 'Randy Brown'. I said 'who?' He said, 'Randy Brown'. W** do you mean Randy Brown."
This comparison did not go down well with a young Gilbert who didn't want to settle for anything less than Scottie Pippen.
This highlight from his career where he played against Kobe Bryant brings to light his caliber as a player:
[youtube https://www.youtube.com/watch?v=fLFT2KsU_7E?start=20]
Gilbert had an 11-year NBA career where he played in five post-seasons and averaged 20.7 points overall. He definitely learned a lot from MJ and had a career worth being proud of.
Sourabh Singh
All work and no play makes Jack a dull boy. I intend to make popularise my quote when I say sports define me better than I define sports. See ya'all Champs!