"My Family Started Being Followed": Dwyane Wade Opens Up About the Consequences Following His Wife's Dispute with NBC
Published 06/07/2020, 8:19 AM EDT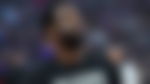 ---
---
The United States of America is witnessing several protests in the country. People want to see an end to racism once and for all. On a similar note, Miami Heat legend Dwyane Wade recently defended his wife over a discrimination complaint against NBCUniversal. 
ADVERTISEMENT
Article continues below this ad
It began when NBC's America's Got Talent took a stern decision against Gabrielle Union. The show fired Wade's wife after she made some controversial allegations. She accused NBC's Chairman of Entertainment Paul Telgedy of verbally bullying her, following an attempt to speak about racism on set. NBC has claimed Union's statements to be "categorically untrue," but Union's attorney Bryan Freedman explains a different story in his statement. 
"When Gabrielle Union informed NBC of racially offensive conduct during the taping of America's Got Talent, NBC did not 'stand' with her in 'outrage at acts of racism,'" Freedman said.
ADVERTISEMENT
Article continues below this ad
"Rather, NBC stood against her and directed its 'outrage' at Ms. Union for whistleblowing about the racially offensive conduct she experienced while working for NBC on America's Got Talent," the statement read.
Dwyane Wade reveals the extremities that followed after his wife's negotiations with NBC
Firstly, Dwyane Wade showcased support to his beloved wife for the injustice she faced. Furthermore, he called out the people who refused to believe Union's allegations against NBC. In a series of tweets, Wade made his voice known to his millions of followers.
"Y'all have deemed her a liar after months of trying to inform y'all of the issues in the workplace and also make sure other employees of colour that comes after her won't have the same experiences."
— DWade (@DwyaneWade) June 4, 2020
ADVERTISEMENT
Article continues below this ad
Besides informing people about the courageous act of his wife, Wade then mentioned the struggles she had to face as an African-American woman. "So instead of making sure your work environment is a better place for everyone. Y'all have decided that she what? Made it all up because she lost a job? She's a black women (sic) in Hollywood she has lost out on many jobs."
The three-time NBA champion also revealed the ugly side of the issue. His family wasn't left alone and there was no respect for privacy. "When these negotiations started my house started being watched and my family started being followed."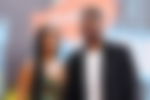 ADVERTISEMENT
Article continues below this ad
"My daughter couldn't even go to swim class without us being trailed by people looking for answers. Well, y'all have the answers and y'all still don't wanna listen to them," Wade wrote. The Heat legend expressed his anguish over the issue and demands justice for the things that have happened to his wife and his family.