"Wish You Were Here to Hold Me": Vanessa Bryant Pens Emotional Message Remembering Kobe Bryant on the Couple's 19th Wedding Anniversary
Published 04/18/2020, 2:01 PM EDT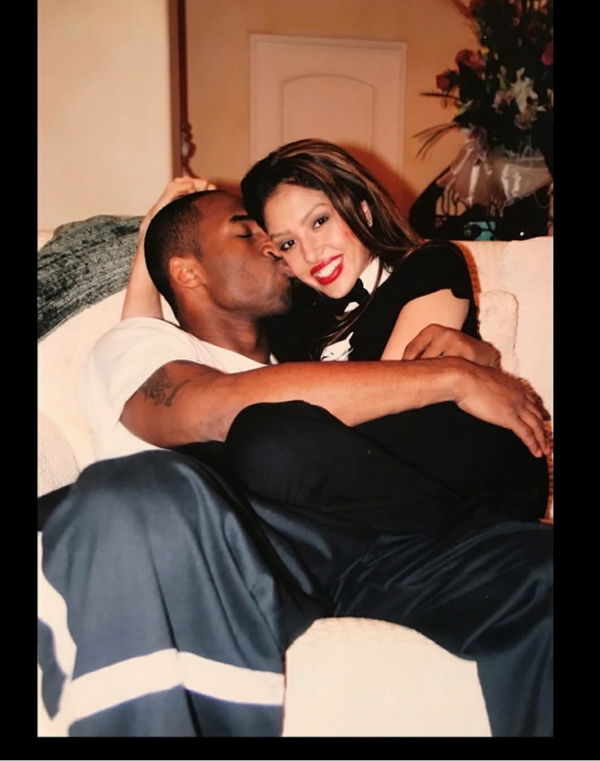 ---
---
Every time anything remotely happens regarding Kobe Bryant, the pool of emotions that every NBA fan around the globe has been trying to hide, resurface. Fortunately or unfortunately, the past week has reminded us how much Kobe was revered and respected. The world celebrated Mamba Day on April 13th, the day of his last NBA game. There were special launches from NBA 2K, Nike and an an extremely emotional video released by his wife Vanessa Bryant. Videos and photos thronged the internet remembering his 60 point game and the emotional speech which followed.
ADVERTISEMENT
Article continues below this ad
Following this was WNBA's draft yesterday, another organisation for which Kobe Bryant had worked a lot for. They released their own tributes through a touching video and including Gigi as an honorary member of the 2020 WNBA draft. It was a touching moment for everyone and for her mother especially. While we grief the loss of an idol, an icon and someone we looked up to, Vanessa and family lost two very important people from their family. It is difficult to imagine the pain that they go through every time they are reminded of the tragic incident that occurred on January 26th, 2020.
Vanessa Bryant  – Kobe Bryant Happy Together Forever
ADVERTISEMENT
Article continues below this ad
In a touching Instagram post, Vanessa Bryant revealed that today is also her and Kobe's 19th wedding anniversary. Naturally a tough day for her to spend such a joyous occasion alone. In the Instagram post, she said: "My king, my heart, my best friend. Happy 19th wedding anniversary baby. I miss you so much. I wish you were here to hold me in your arms. I love you. ❤️"
To add to this, she released a video of Kobe that looks to be from right after his marriage. The Lakers star talks about his decision to marry Vanessa and what he thought of her. He further talks about love, how Vanessa is a very strong woman and even mentions how the two would make some very good parents. The video shows the kind of love that the two shared, be it now or be it 19 years ago.
Here, watch the video yourself:
https://www.instagram.com/p/B_IS2_XD3sN/?utm_source=ig_web_copy_link
Earlier in the day, Vanessa released a series of tributes for her daughter. She was seen wearing Kobe's famous WNBA orange sweatshirt while she thanked everyone. More on this here.