Lakers' Assistant Coach Shows What 2020 NBA Championship Win Would Have Looked Without COVID Crisis
Published 11/02/2020, 4:30 PM EST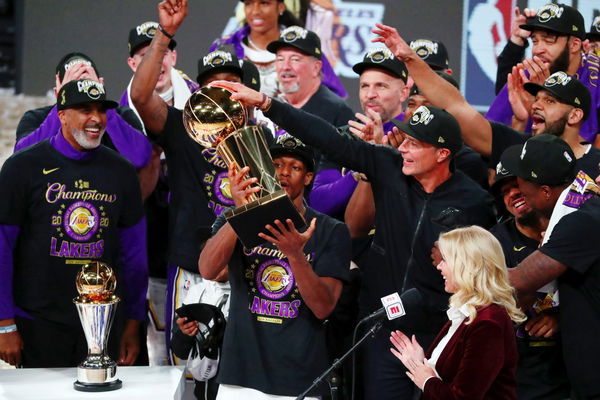 ---
---
The LA Lakers won one of the hardest championships in NBA history. After heading into March as the number one seed and a playoff seed locked, the Lakers were determined to win a title by the end of June. However, the COVID-19 pandemic suspended the season. The Lakers did manage to win the restart in the Orlando Bubble but haven't gotten a chance to celebrate.
ADVERTISEMENT
Article continues below this ad
Every championship-winning team usually holds a parade where the fans come out and cheer with the team. The team gets on on a bus and basically takes the trophy around town, showing it to the fans.
Players often refer to a championship parade as the best part of winning a championship, but the Lakers are waiting for the world to be safer before they have their parade.
ADVERTISEMENT
Article continues below this ad
However, Lakers assistant coach Phil Handy cannot wait any longer and has recreated the championship parade in NBA 2K21.
Handy created a player and played through an entire season in MyCareer to get to the championship parade at the end. He is enjoying the off-season break and obviously has the time to grind through a season of MyCareer to have this small visceral experience.
Lakers championship parade happening soon?
ADVERTISEMENT
Article continues below this ad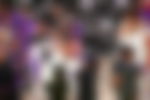 It is very unlikely that we see the team get their championship parade. Firstly, if the season starts in December, the Lakers literally don't have the time to have a parade. It will be odd for them to have a championship parade after a season has already started, or at the end of the next season. Doing that will be especially hard, as there could be new champions at the end of next season.
The odds of a socially-distanced parade are slim to none. First, maintaining social distancing in a championship parade is almost impossible. Second, the Lakers will receive flak for conducting something like this, which may serve as a super-spreader event.
ADVERTISEMENT
Article continues below this ad
It seems that playing it on 2K is the best way for the Lakers and their fans to experience a championship parade. That happening looks extremely unlikely in the real world considering how things are transpiring. The best-case scenario would see the Lakers going back-to-back and having a massive parade for both championships.