NBA Analyst Believes Lakers Losing to Miami Will Severely Affect LeBron James' Legacy
Published 09/29/2020, 10:00 PM EDT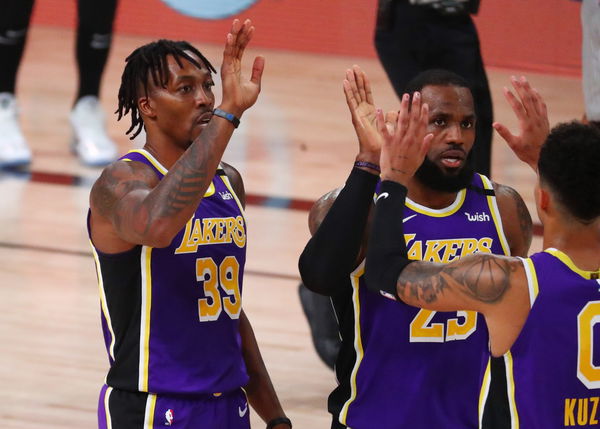 ---
---
What comes to your mind when you see the Los Angeles Lakers enter the NBA Finals after a decade? Yes, sureky, this is a milestone and quite an achievement. Everyone is rooting for LeBron James to pull off one of his greatest performances. However, what will transpire if they lose? Well, looks like one NBA Analyst has the answer to this question.
ADVERTISEMENT
Article continues below this ad
The Lakers need to win to save face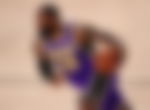 Chris Broussard has extreme opinions about the Miami Heat and Lakers NBA Finals matchup. While he also has faith in the Lakers beating the Heat, he also feels that if a loss will be extremely humiliating. "We're acting like LeBron just went to the Lakers with Rodney Hood, Kyle Korver, and George Hill and won the West. No, he added Anthony Davis. It takes nothing away from LeBron. But just that's a part of the narrative too," Broussard said on First Things First.
ADVERTISEMENT
Article continues below this ad
Chris also stated, "Now, LeBron knows the deal. He's right on the money. Nick's [Nick Wright] right, they're gonna win it. But LeBron's right in saying 'It don't mean jack if we lose.' When you've been to the Finals nine times, especially when you've lost six, getting back means nothing."
On top of that, he said that the Lakers losing to Heat will be like the Heat losing to the Dallas Mavericks in 2011. "This, if LeBron somehow didn't win this championship, it would be one of the worst biggest upsets in NBA history. It would rival the Dallas loss in 2011 as the worst of LeBron's career if not surpass the Dallas loss."
ADVERTISEMENT
Article continues below this ad
Why should they win against the Miami Heat?
Chris has all the reasons listed as to why the Lakers have an upper hand over Miami Heat. "That's how overwhelmingly favored the Lakers are. Because they've got the two best players in this series by a mile. They've got the most experienced roster by a mile. They've got a more talented roster. They were the better all year. They're facing a freaking fifth seed from the East. This would be a colossal failure if LeBron and the Lakers didn't win. And they will win it," he concluded.
ADVERTISEMENT
Article continues below this ad
This certainly puts the Lakers under a lot of pressure. They may end up worrying about not winning more than getting the win. Do you think it's possible the Lakers end up losing?