NBA Analyst Describes How Houston Rockets Reacted To James Harden Missing Training Camp
Published 12/08/2020, 10:06 AM EST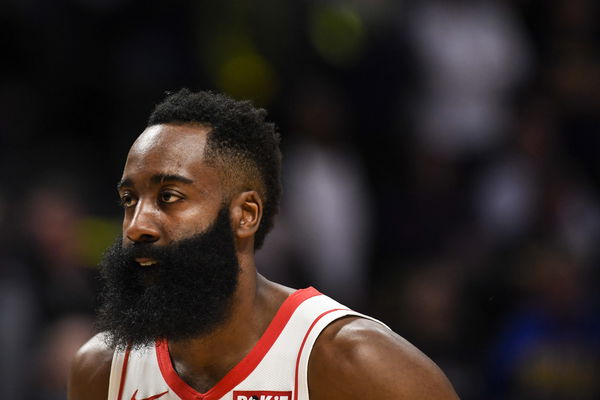 ---
---
James Harden is one of the best players in the NBA. However, his future is a subject of major speculation right now. After seven years of playoff failures, James Harden told the Houston Rockets he wanted to leave the organization.
ADVERTISEMENT
Article continues below this ad
Harden's request did not come as too much of a surprise. The Rockets parted ways with GM Daryl Morey, who was responsible for bringing Harden to Houston. They also sacked coach Mike D'Antoni and replaced him with first-time head coach Stephen Silas.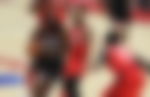 This past week, Harden added further fuel to the fire when he no-showed at the Rockets' first practice session. It came as a shock, because the Rockets traded Russell Westbrook for John Wall, presumably with the blessings of James Harden. Meanwhile, James Harden was found partying with musicians and other close friends.
ADVERTISEMENT
Article continues below this ad
NBA analyst Woj spoke on SportsCenter about the James Harden-Houston Rockets situation. Woj believes that the actions of Harden have sent the organization into a bit of a tailspin.
James Harden late for training camp
ADVERTISEMENT
Article continues below this ad
"This has put a pole over the entire organization, especially for a first-year head coach in Stephen Silas. But organizationally they want to get Harden in there and on the court with John Wall. They want to avoid a scenario where they begin to fine him or suspend him for not being in camp." 
Woj further added that Harden's continued absence is not a good lock for the Rockets organization, and they may be forced to take some serious action against Harden if he doesn't return soon.
He added, "And they're hopeful that he'll get there. This is an organization that has given a great deal of leeway to James Harden over the last few years. And they have tried to reign him in and create some more accountability. Players have told them they wanted it, it was a big issue with Westbrook. And now they're at a crossroads on how they will handle this. They hope that Harden makes it easy on them, and shows up in camp. But he is yet to do that."
ADVERTISEMENT
Article continues below this ad
It will be interesting to see if Harden accepts the Rockets' decision to keep hold of him or not. Harden made it no secret that he wanted to leave, tempted by the prospect of reuniting with long-time friend and former teammate Kevin Durant with the Brooklyn Nets.