NBA Analyst Dishes Out on Title Hopes for James Harden with Houston Rockets
Published 12/04/2020, 3:38 PM EST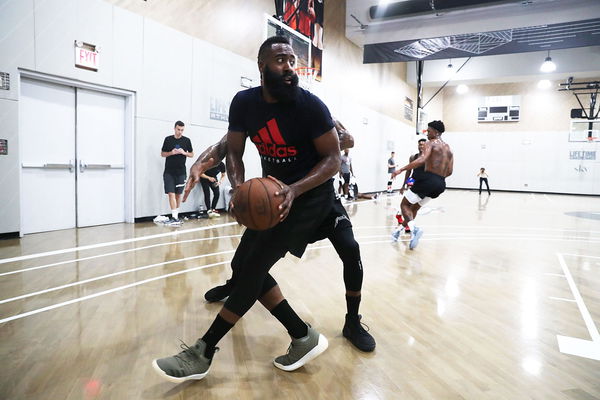 ---
---
There seems to be a glooming light of uncertainty on James Harden and his future with the Houston Rockets franchise. Russell Westbrook got traded to Washington and in came John Wall through an eye-catching deal. But Wall's addition just might not be the answer to Harden's quest to become an NBA champion! 
ADVERTISEMENT
Article continues below this ad
Harden has been with the Rockets since 2012, but he's never been to the NBA Finals with the team once. The 31-year-old was rumored to be moving on from the franchise and head to the Brooklyn Nets, but it never happened. 
The panel at ESPN's 'First Take' got into a discussion on Harden's path to glory, and Max Kellerman shot an arrow straight towards the 2018 MVP, urging him to take a different route in the league. 
ADVERTISEMENT
Article continues below this ad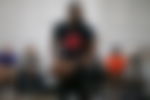 "[James Harden] has got to get out of there. Period. And fast," Kellerman expressed.
Furthermore, Kellerman cited Harden's efforts in the past and brought up the lclosest he's come to reaching the final. It was during the 2018 Conference Finals, where a newly crowned MVP James Harden carried the series to a Game 7. 
"As great as James Harden is, he even was able to get as close to the championship as he got. In any other system, given the talent on that team which was not extraordinary, they never would've even be playing a Game 7 at home against the KD, Steph, Klay, Drey Warriors."
Major shots fired at James Harden and the Houston Rockets
The Rockets were trashed by the Lakers in the 2020 playoffs, but they were a much better team in the past. Now Kellerman briefed why they can never replicate their run without Mike D'Antoni as the head coach of the team.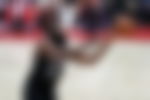 "Harden will never get that close again. Even if they had the same team with a different coach. It was only because D'Antoni was willing to play a kind of basketball that would be criticized, that was not aesthetically pleasing but it was super-efficient," said Kellerman.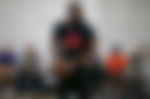 Can 'The Beard' win a championship in his prime? 
James Harden has been incredible throughout the years. His shooting and dribbling are art in motion and three successive scoring titles assert his recent dominance. 
"Harden's a great player, he is in his prime. This prime won't last for that much longer. He's become an underrated defender. I didn't see him choke in the last playoffs as I'd seen him choke in the past," detailed Kellerman.
For a player who's destined to win the championship at some point, Harden has only played one finals series in his 11-year career. It came back in 2012 when OKC was stacked with three future MVPs. 
But time has now passed and Harden's facing an enormous task during the postseason. He will now form an exciting backcourt partnership with John Wall, but will that prove enought to bring a title?
"If he wants to win a championship, he ain't gonna get it done with this roster and John Wall," Kellerman told his colleagues on ESPN. "That's never going to happen.
"It will never happen. He needs to join a team with a legitimate chance to win a championship while he's still a great player. Clearly, that is not Houston."
ADVERTISEMENT
Article continues below this ad
It's more likely that James Harden is staying with the Rockets for the upcoming season. The management has pulled off a massive trade by recruiting John Wall in place of 32-year-old Russell Westbrook. 
Wall has been out since February 2019 and it is a much-anticipated return indeed. The Rockets can go blazing with two excellent ball-handling guards on the court. An exciting season awaits, but can Houston go all the way till the NBA Finals?
ADVERTISEMENT
Article continues below this ad