NBA Analyst Gives LeBron James an Upper Hand Against a 'Fortunate' Michael Jordan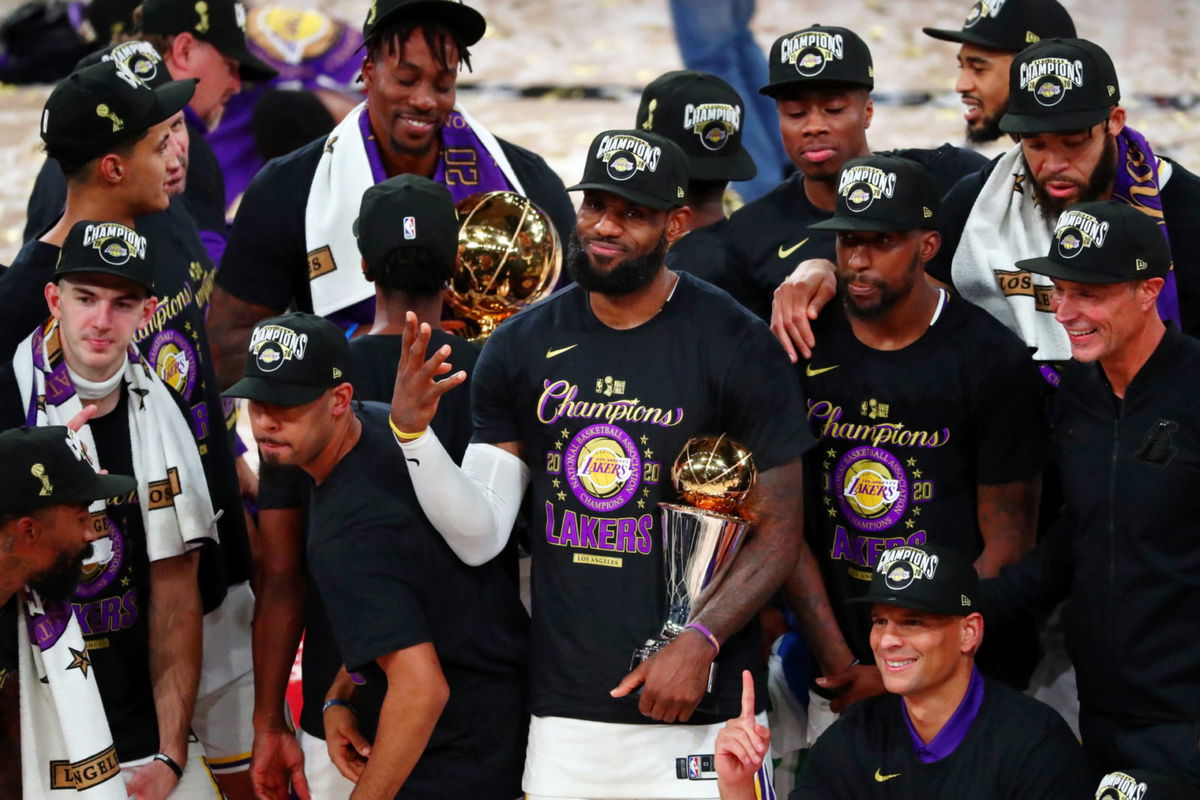 There is a reason why a team, its coaches, and the front office receive an NBA ring when their franchise wins a championship. It is always a team effort that wins. So Michael Jordan and LeBron James accomplished all that they did, mostly because the right people surrounded them at the right time. But this obviously does not to take away the credit from their immense hard work.
However, the question still remains- who is a better player between MJ and Bron? They both played in a unique era where the challenges and the solutions to them came differently. Where Michael Jordan laid the stone for the success of the Chicago Bulls, Bron pulled the Cavaliers out of the losing curse.
Michael Jordan vs LeBron James
Now that LeBron James has won his fourth career championship, such debates will gain even more credence. In a recent interview, sports analysts Chris Broussard and Colin Cowherd sat to settle the debate over the GOAT. 
Colin made a very valid point when he suggested, "Michael needed Scottie and Phil. LeBron just needs a ball. He won with a wing, he won with a point guard, he won with a big, he won with four different coaches. Michael needed things to work or he couldn't even get to the Finals. LeBron doesn't need anything."
They also brought Magic Johnson and Kobe Bryant to the conversation as they decide who was second to whom. But Chris Broussard seemed least amused by the comment that suggested MJ had it easier with those helping hands. Chris made a closing remark to the debate by saying, "We still have to settle it. It edges him a little closer, but he's still No.2 and Michael Jordan is No.1." 
Where does LeBron's 4th title put him in the all-time ranks?

"We still have to settle it. It edges him a little closer, but he's still No.2 and Michael Jordan is No.1." — @Chris_Broussard pic.twitter.com/L2MwuPN5bY

— Herd w/Colin Cowherd (@TheHerd) October 12, 2020
Who had a better supporting staff around them?
Michael Jordan, even in his documentary The Last Dance, accepted that Scottie Pippen was crucial for him. MJ had a demon defender in the name of Dennis Rodman. The Bulls did struggle on the court when one of the trios missed playing. They also had a legendary coach working with them. All being said, Michael Jordan was the center of their universe because it was he who brought the best out of his teammates. The fact got proved when MJ took a break from the NBA in '94 & '95 and the Bulls failed to win a title. 
On the other hand, LeBron too has had some great players alongside him. Dwyane Wade, Chris Bosh, Kyrie Irving, Kevin Love, Anthony Davis, and Rajon Rondo are some big bits of help that led to Bron's four title wins. 
However, one thing can be agreed upon, Michael Jordan worked with a 'winning combination' while LeBron was the 'explorer' in every term. So who do you think is the GOAT? Let us know your views on the comments.
Get notified about breaking news and watch highlights on the go; join the Arena on NBA Hoops
Sourabh Singh
All work and no play makes Jack a dull boy. I intend to make popularise my quote when I say sports define me better than I define sports. See ya'all Champs!