NBA Analyst Believes Bam Abedayo Can Help Miami Heat Sign Giannis Antetokounmpo
Published 10/14/2020, 1:29 AM EDT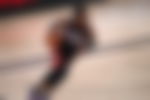 ---
---
The Miami Heat saw their dream season peter out in the finals as they lost to the Lakers. Despite being under-manned for most of the series, Miami pushed the league heavyweights to six games.
ADVERTISEMENT
Article continues below this ad
Many were left wondering whether the series might have ended differently had Adebayo and Dragic been at their 100%. However, the season is over and the Heat will be focused on making adjustments for the upcoming season.
One of the biggest decisions the franchise has to make is to decide the future of All-Star center Bam Adebayo. After next season, Adebayo will be eligible for a max contract extension. But NBA analyst Brian Windhorst suggested an interesting outcome that might change the future of the league.
ADVERTISEMENT
Article continues below this ad
"A big thing to watch is what happens with Bam Adebayo. Bam has the option of signing a huge extension this off season, and he is going to be a max player. Or he can do what numerous have done over the last five-six years and wait and push it back. If he waits and push it back to sign the following year, then it gives the Heat so much more of cap flexibility.
"It's interesting to point out that Bam and Giannis Antetokounmpo have the same agent. . . If neither of them sign extensions this off season, watch out for the Miami Heat."
If Bam indeed pushes his huge due contract, the Heat can bring in Giannis Antetokounmpo. However, after winning his second MVP Giannis Antetokounmpo was quite determined to stay with the Bucks for a long period. He might still change his mind in a year, but who knows?
ADVERTISEMENT
Article continues below this ad
Can the Miami Heat convince Giannis Antetokounmpo to join the team?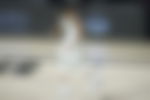 There are no doubts that any player in the league would want to experience the Heat culture. A prime example is Jimmy Butler, who is coming off an incredible playoff run averaging 22.2 ppg. Moreover, the Heat already has a young shooting core on their roster, which is perfect for players like Butler and Giannis.
ADVERTISEMENT
Article continues below this ad
If the Heat somehow pulls this off, it will shift the entire balance of the entire league.