NBA Analyst Shannone Sharpe Trolls New York Knicks in an Attempt to Roast Nate Robinson
Published 11/29/2020, 5:38 PM EST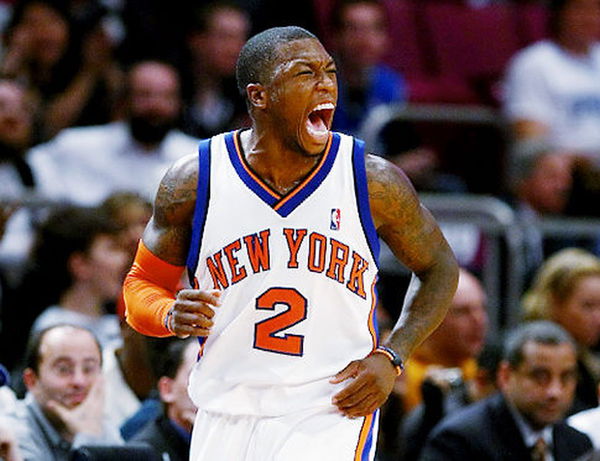 ---
---
Yesterday, the world witnessed one of the most anticipated matches in boxing; a match between Roy Jones Jr. and Mike Tyson. The co-main event also featured a familiar face for NBA fans as former player Nate Robinson faced off against YouTuber Jake Paul.
ADVERTISEMENT
Article continues below this ad
Robinson said before the fight that he was representing the NBA. Nate was brutally knocked out in the second round with a glorious punch to the forehead by Paul. In the aftermath of this match, Robinson was roasted by multiple NBA stars.
NBA analyst Shannon Sharpe was amongst these. On his Instagram post, Sharpe wrote, "Nate went to sleep b4 his bed time. Athletes gotta stop thinking because you played professionally in one sport, you can cross over and do another one. Nate was supposed to do this for the culture tho. Where do we go from here?"
ADVERTISEMENT
Article continues below this ad
Robinson used to play for the New York Knicks, and the Knicks have been struggling in the NBA for years now. Sharpe also took a dig at Nate's old team and wrote, "Told you not to take this fight. Plus you're wearing Knicks colors, WTF did you expect to happen"
The Knicks have been at the fringes of the league for quite some time now and have shown no significant improvement. With each passing season they find their rumor mill growing but no growth in the team.
What can one expect from the New York Knicks this season?
The New York Knicks have been disappointing in this off-season. The team always has enough cap space to lure in superstars and have all the ingredients to be a great team, but they somehow always fail.
ADVERTISEMENT
Article continues below this ad
Last season they were interested in bringing in Kevin Durant but were hesitant in giving him the Supermax deal. The Knicks have done the same this season too, with Gordon Hayward. However, they are better off not giving a massive deal to Hayward.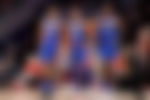 The team brought in Nerlens Noel, Alec Burks and Austin Rivers who were backups in bigger teams. These players may not have the biggest numbers but can be helpful in providing the much needed support to their younger stars like RJ Barrett.
ADVERTISEMENT
Article continues below this ad
The Knicks haven't made any big moves this season, and surely won't make it to the playoffs. They will have a much bigger salary cap available to them and will hope to finally add a superstar to the team.