NBA Draft 2020: Did The Boston Celtics Use Their Three 2020 NBA Draft Picks Wisely?
Published 11/19/2020, 1:00 PM EST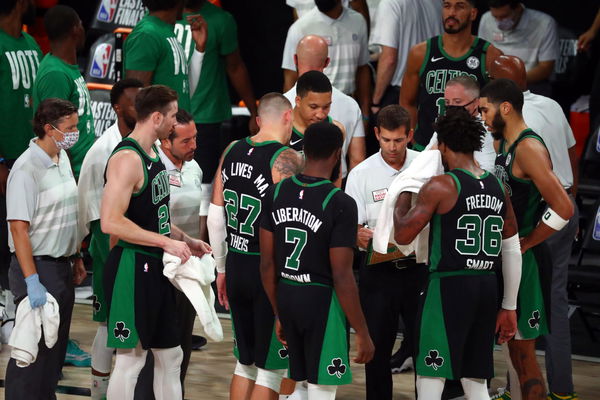 The Boston Celtics always enter NBA Drafts in an emphatic way. Ever since Danny Ainge put the team in a fantastic position to grow with his aggressive hunt for draft picks, the Celtics have been a very active team on draft night for a while.
However, 2019 wasn't the best showing for them. They failed to trade up to draft Tyler Herro, and instead selected Romeo Langford, who isn't progressing as quickly.
ADVERTISEMENT
Article continues below this ad
After the Celtics lost their fourth conference final in 5 seasons, they need win-now pieces. Three draft picks don't get you win-now pieces unless they are traded away.
However, the Celtics may have actually addressed their biggest concerns. At the same time, they seem to be committing towards a certain style of basketball, which not many have instantly picked up on.
So did the Boston Celtics make a big splash in this draft, or have they possibly stalled their team's developing young core with bad selections?
Boston Celtics realize that more may not always be better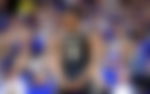 The Celtics didn't squander away their picks by any means. Selecting a shooter like Aaron Nesmith with the last pick of the lottery was a very smart move.
That move looks even better considering the uncertainty around Gordon Hayward's future with the team. Nesmith may be the kind of player that helps add that wing depth that Celtics missed when Hayward was out injured.
Celtics had another selection in the 1st round, courtesy of the 26th overall pick. That netted the Celtics a backup point guard in Payton Pritchard.
Pritchard was awarded the title of the best college point guard last season (Bob Cousy Award) and brings win-now experience to the league. He is a clear back-up for Kemba Walker, who had a season fraught with injuries.
However, what this means for PGs on the roster like Brad Wanamaker and Carsen Edwards doesn't look too pretty.
Congrats to Payton Pritchard ! Youngin work his ass off and earned it!

— Damian Lillard (@Dame_Lillard) November 19, 2020
ADVERTISEMENT
Article continues below this ad
At this point, an expectation arose that Boston would get a center with their final pick. While a second-round center may not be the best, it would be what the team needs with their relatively bland depth at the position.
Instead, they drafted a draft-and-stash point guard in Yam Madar with pick 47. No win-now potential, because he literally won't be playing now. However, this will further crowd the Celtics point guard situation next season.
ADVERTISEMENT
Article continues below this ad
While Boston not adding a center is upsetting, it clearly indicates that the team will be experimenting with more small-ball with their young and athletic lineup.
Not a total lost draft, but it does have its set of question marks. Hopefully, their 2 first-round picks will help them progress in the East this season.