NBA Draft Rumor: Miami Heat Hints Towards Signing Kira Lewis Jr in This Off-season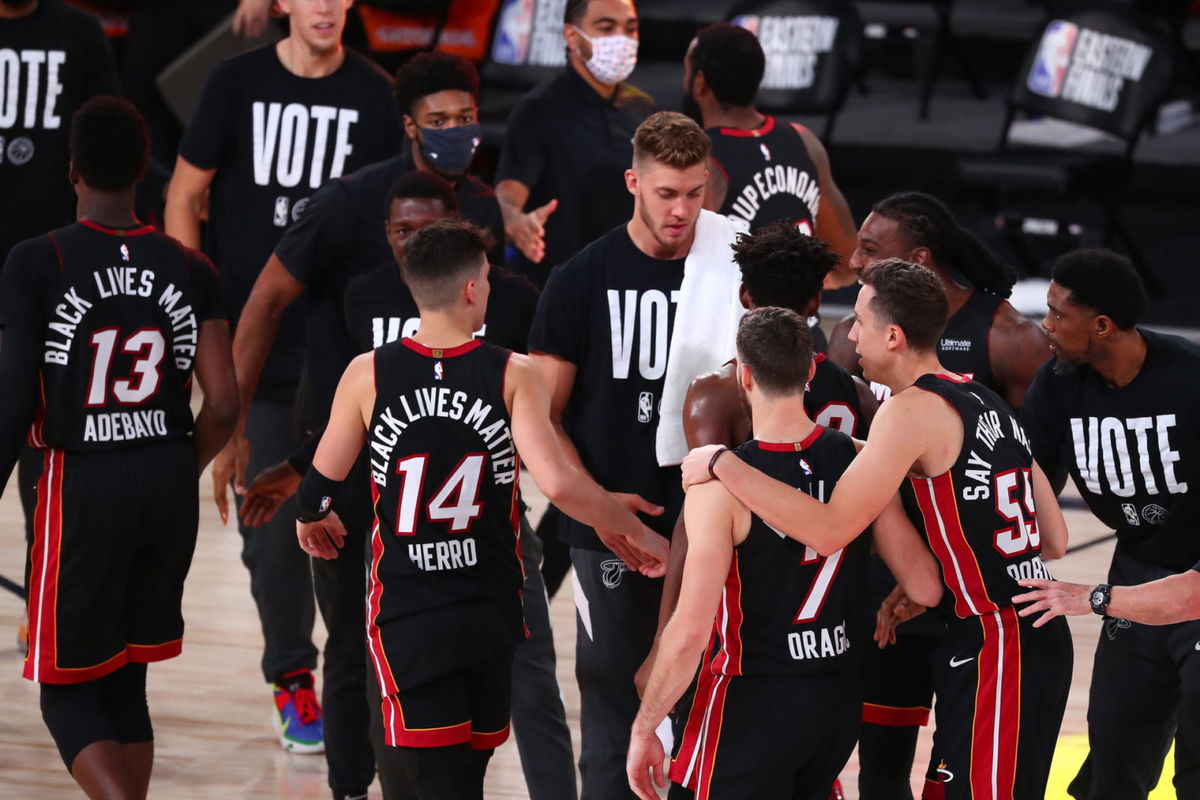 The Miami Heat are a fairly young side with just Jimmy Butler, Goran Dragic, and Andre Iguodala above the age of 30. They did wonders with that team in the NBA Playoffs 2020 by showcasing valor after losing key players to injury. There were a lot many positive takeaways for Erik Spoelstra's men from this past season.
However, what worked earlier might not necessarily work again. So they do need to draft and trade some new players to further correct their defensive woes. Pat Riley's carefully knitted team will have the 20th pick in the NBA Draft 2020, to be held on November 18. So what are they interested in?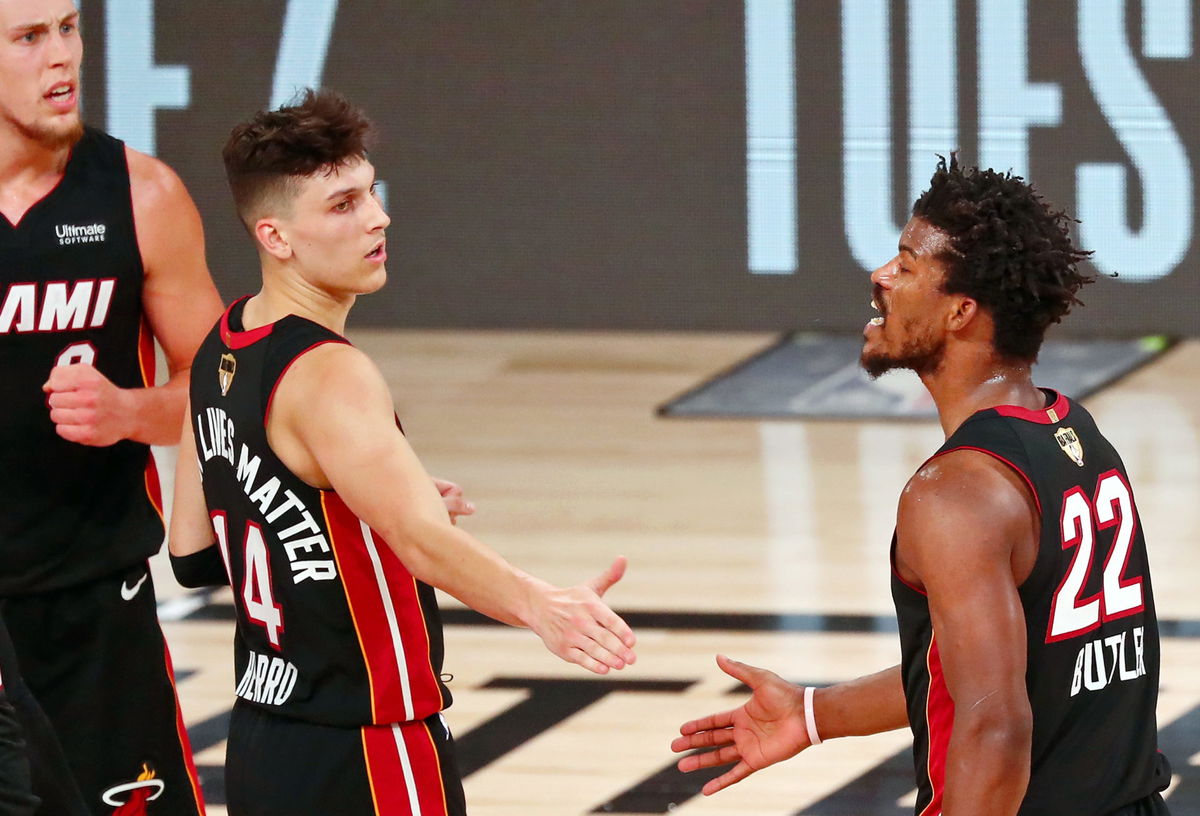 Miami Heat showed an inclination towards a western-based prospect
When a team has the 20th overall pick, the assurance is that the rest will take the best. So it is more about settling for the element of surprise with fingers crossed. The Miami Heat is eyeing one such key prospect in Kira Lewis Jr. who is expected to be the 14th overall pick.
Lewis is a 6'3" point guard who has given two years to Alabama. He averaged 18.8 points, 5.2 assists, and shot 36.6 percent from downtown last season. He had shown great shooting and playmaking ability and is one of the brightest talents to be drafted. But for the Heat to land him, they most likely will have to give away other players in the trade option. 
NEW: A fresh Heat 6-pack, including: Heat works out one Western-based prospect in its draft range, interviews another; Heat interested in a top SEC prospect; Riley on draft decision and the forever bubble question; Wade; more: https://t.co/QGkiNYBicU

— Barry Jackson (@flasportsbuzz) October 26, 2020
In an interview, the Heat President was quoted as saying, "I'm just glad that we have six of them [first-rounders] in the next eight years because again you just never know if something happens and, and you can make, a deal that can bring you a player that you really want. So you just got to be ready. So we're going to go ahead and use the pick. Whether we keep it or not, remains to be seen."
They are also considering other avenues
Pat Riley is also eyeing Arizona power forward/center Zeke Nnaji, whom they've already interviewed. The 7-footer Nnaji averaged 16.1 points and 8.6 rebounds at an impressive 57.6% from the field in his one year at Arizona. As per the NBA's revised rules for pre-draft, a franchise can make only 10 pre-draft visits to lock prospects. This makes it clear that a team will not waste its option on a payer they're not very serious about. 
The fact that Tyler Herro had helped the Heat win games in the post-season increases the importance of signing the best rookie for the Heat. Tyler averaged a crazy 16 points, 5.1 rebs, and 3.7 assists at 37.5 3P%. He outperformed many other rookies and his own expectations. Miami would want to draft someone either like him or who can be polished to become the next Jimmy Butler.
Get notified about breaking news and watch highlights on the go; join the Arena on NBA Hoops
Sourabh Singh
All work and no play makes Jack a dull boy. I intend to make popularise my quote when I say sports define me better than I define sports. See ya'all Champs!