NBA Draft Rumors: James Wiseman Reportedly the Safest Option in 2020 Class
Published 10/14/2020, 2:03 AM EDT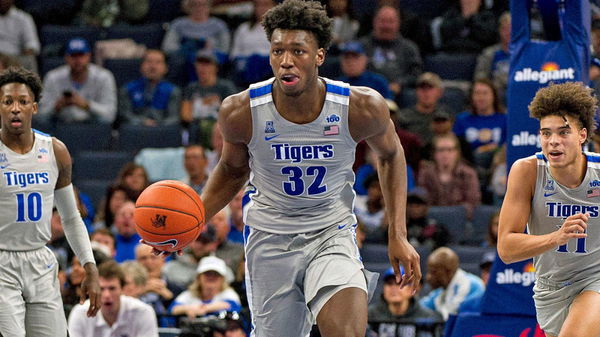 The NBA officially entered the offseason following the Los Angeles Lakers being crowned the champions over the Miami Heat. Now, franchises are preparing for the 2020 NBA draft, scheduled to take place on November 18.
ADVERTISEMENT
Article continues below this ad
However, this year the teams with the top two picks, Timberwolves and Warriors, could trade down. Both teams already have two established stars that can lead the team to glory. But in case they do not trade down, which player is the safest pick?
According to a report from The Athletic's Sam Vecenie, many executives believe James Wiseman is the safest pick in the 2020 draft class.
ADVERTISEMENT
Article continues below this ad
"Having talked to sources who have seen Wiseman work out in Miami, there is some real enthusiasm about his play. He's looked dominant in workouts and in the runs with other high-level NBA Draft prospects. A lot of executives I've spoken with actually consider Wiseman to be among the safer players in the draft. Simply put, few executives doubt that his size, length, athleticism will translate into being a starting quality NBA center.
"There the disagreement comes is whether or not he has star upside, something that is necessary for a team to be willing to take a center at the top of the draft in today's day and age. Some think his defensive ability on the interior does bring that kind of upside. Others are less convinced."
In the three games that Wiseman played during the 2019-20 season, he averaged 19.7 points along with 10.7 boards per game. Most mock drafts predict Wiseman will be selected in the top five slots in the NBA draft.
Moreover, the 19-year-old laid out an impressive display of performance in the pre-draft workout. But can he translate that to the NBA? That remains a major question mark.
ADVERTISEMENT
Article continues below this ad
Are the Golden State Warriors the best team for James Wiseman?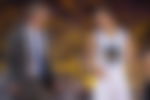 Assuming the Golden State Warriors do not trade down in the draft, Wiseman and the Dubs may seem like a match made in heaven. The Warriors will be back to contending for the championship with the splash brothers 100% recovered. They also have Andrew Wiggins and Draymond Green taking charge of their defensive duties.
ADVERTISEMENT
Article continues below this ad
The only thing the Warriors lack is a sensational center who can maintain his presence in the paint. The 7-foot-1 center perfectly fits those details and could possibly be the big man that the Dubs are in search of.
But what do you think? Is James Wiseman a safe option to be picked in the 2020 NBA draft?