NBA Hall Of Famer Bill Walton Predicts Big Things for Denver Nuggets and Nikola Jokic
Published 09/22/2020, 6:31 PM EDT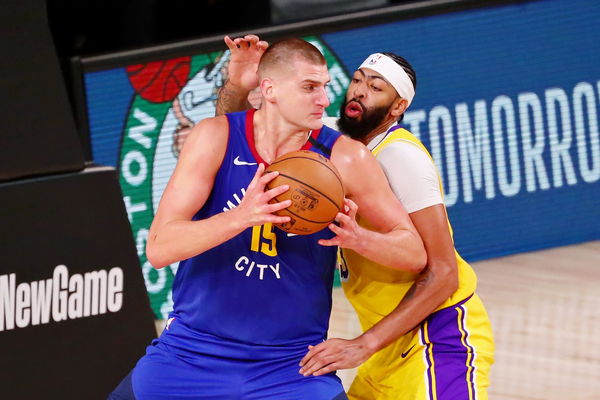 ---
---
The Denver Nuggets advancing to the Western Conference Finals was a dream that Nikola Jokic turned into reality. This brings to the fore the debate on whether he is just a passing man in NBA, or something more. The way he orchestrates his passing on the court is a sight for source eyes. Moreover, he has graced the floor with expertise nobody expected him to possess.
ADVERTISEMENT
Article continues below this ad
The enigma is the talk of the town at the moment, and legendary Bill Walton has his views on the 'Joker'.
Way before Jokic's time, Bill Walton was also considered the best center in the NBA. The Hall of Famer has not only won two championships but also the MVP award before his career went off-road after several foot injuries. Now, the best center of that generation has some insights about the best center of this generation.
ADVERTISEMENT
Article continues below this ad
Bill Walton on watching Nikola Jokic create magic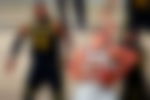 Just a couple of hours after the Lakers defeated the Nuggets in game 2 of WCF, Walton had a chat with GQ about the Nuggets' rising star. The first question thrown at him was, "What has your reaction been to watching Nikola Jokic in these playoffs?"
Walton explained, "He's just a very interesting player and super fun to watch. He looks like he'd be really fun to play with. He looks like a great teammate and a spectacularly skilled player who plays to win. And he can do so many different things. He's big, strong, powerful, mobile, skilled, intelligent, creative, collaborative. Empty the thesaurus.
ADVERTISEMENT
Article continues below this ad
"He's got a lot of things going for him. He comes from a great basketball culture. And he's got a tremendous coach right now in Mike Malone. He's got some real nice teammates in Denver. Josh Kroenke at the top is terrific. Chris Marlowe, their broadcaster. I'm very aware of the Nuggets and the dizzying possibilities of a wonderful tomorrow."
Bill raving about Jokic is nothing out of the ordinary. Who isn't? He has stood apart from this series and has shown the real potential everybody thought never existed within the Nuggets.
Can the Nuggets take over the Lakers in the WCF?
ADVERTISEMENT
Article continues below this ad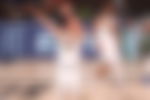 The Playoffs have been a cakewalk for the Lakers till now. But if it weren't for Anthony Davis' buzzer-beater, the Nuggets would have tied the series. They don't plan on making this easy for the Lakers any more and we shouldn't even second question it. If a team can come back from a 3-1 deficit twice in the same season, there is nothing they can't do.