NBA Hall of Famer Wants Giannis Antetokounmpo to Take THIS Valuable Lesson from Michael Jordan's Career
Published 09/20/2020, 7:08 PM EDT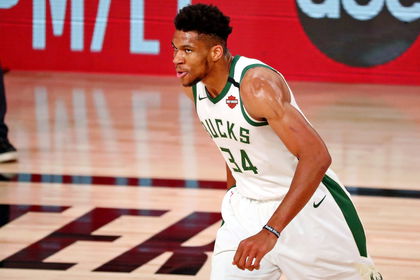 ---
---
Michael Jordan is the pinnacle of success that every player wants to achieve in the league. Not only did he win six championships, but he also has an untainted finals record. However, Jordan only won his first-ever ring after he turned 28. It is quite easy to forget that Jordan struggled for the first seven years as a player and only built his enormous legacy in the latter half of his career.
ADVERTISEMENT
Article continues below this ad
If there is any other player right now whose situation is similar to MJ's, it's Giannis Antetokounmpo. The Greek Freak is already a two-time MVP winner at just 25 years of age and is already an excellent regular season performer. But Giannis is yet to taste some success in the postseason. He failed to make the NBA finals during his two MVP seasons. As a result, rumors of him leaving the Bucks have started to surface.
NBA Hall of Famer Charles Barkley is completely against this slander. He said, "These guys act like, if you don't win a championship in like three years, I got to boat and join other stars… So, can you imagine, if Michael Jordan left the Bulls at 25? He didn't win a championship till 28… I don't want him to go and cheat and try join the other guys and win it, I want him to get better as a player.
ADVERTISEMENT
Article continues below this ad
"I would love to see Giannis and know, we are gonna win in Milwaukee. I could go to another team and team up with other guys and win, but it won't be the same. That's why I admire Dirk Nowitzki."

As Chuck said, Dirk Nowitzki never gave up on the Dallas Mavericks. He finally won it all in the 2011 season by defeating the mighty Miami Heat.
Will Giannis follow the same path as Michael Jordan?
ADVERTISEMENT
Article continues below this ad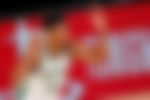 Following the 2019-20 NBA playoffs exit, Giannis could demand a trade if he sees that as fit for his career. However, all the signs reflect that that won't be the case, at least for now. Giannis publicly admitted that he has no plans to leave the Bucks right now. But it isn't rare for a player to change his mind during free agency. It has happened with Kevin Durant, Kyrie Irving, Paul George, and many more.
If Giannis really does want to spend his entire career with the Bucks, then the franchise has a lot of time on its hands. They can spend the next few years building a better team for their superstar.
ADVERTISEMENT
Article continues below this ad
What do you think? Will Giannis Antetokounmpo stay with the Bucks for the foreseeable future or will he leave them hanging?