NBA Insider Gives an Insight About Giannis Antetokounmpo's Thought Process For Signing Contract Extension
Published 12/15/2020, 11:30 AM EST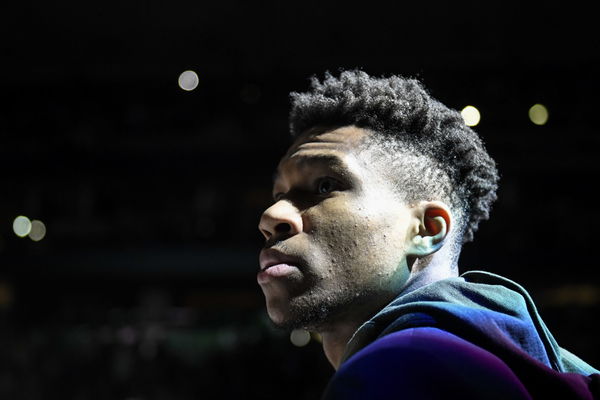 ---
---
Giannis Antetokounmpo has got a league-altering decision to make in the coming days. Either he can stay with the Bucks to carry the team to a championship, or he can join a championship contender when his contract runs out.
ADVERTISEMENT
Article continues below this ad
However, as of now, it seems like Giannis is more inclined towards the latter. He has dodged all questions regarding his future with the Bucks and is yet to sign his super max contract.
ADVERTISEMENT
Article continues below this ad
Adrian Wojnarowski's take on Giannis' contract situation
ESPN's Adrian Wojnarowski gave a detailed analysis of Antetokounmpo's situation in the latest episode of "Get Up".
"Well, he [Giannis Antetokounmpo] has got until Monday to make a decision on that super max five years $228 Million before the start of the season. I think part of the thought process for Giannis right now is, and I think it speaks to his character that he is taking his time with this."
Woj compares Giannis' thought process differing from the other NBA stars and how it might affect his decision-making.
"Other players look at this decision and say, okay I can sign for the 228 and if I don't like things in a couple years, I can push for a trade out. Giannis thinks differently, when he makes a commitment he makes a commitment. He believes in it, and so he's got a lot to think through here.
"He's got time on this decision still into this week, but listen, I think he loves Milwaukee, he's very fond of that organization. He is looking short-term, long-term. Can I win a championship here? Can I win championship[s] here? And he's got a little more time here to make this decision. But he's still working through all those thoughts"
Monday will serve as one of the most important days before heading to the 2020-21 NBA season. If Giannis doesn't take the super max deal on the table, it might mean he is heading towards the free agency or a shorter deal.
What are the expectations from Giannis Antetokounmpo this season?
ADVERTISEMENT
Article continues below this ad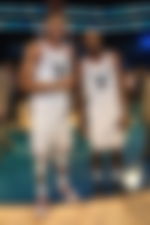 Contract discussions aside, Giannis has got something else to prove this year. He needs to prove himself as a playoff performer. Giannis has already won two MVPs in his career and has a couple of great regular seasons under his belt.
But he is still missing a championship ring from his resume. If he is confident enough on achieving that with the Bucks, then there should be no doubts on whether he will stay committed to the team or not.
ADVERTISEMENT
Article continues below this ad
Let us know your thoughts on this take by Adrian Wojnarowski about the Greek Freak in the comments section.