NBA Insider Reveals a Deeper Motivation Behind Throwing Tampering Accusations on Milwaukee Bucks
Published 12/07/2020, 9:25 AM EST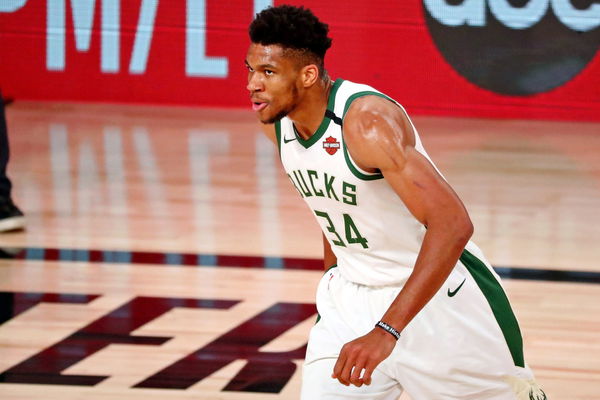 ---
---
The December 21 deadline for Giannis Antetokounmpo to sign his extension is coming closer, and there is still no news about what he's going to do. This is a cause for concern for the Milwaukee Bucks, because in this case, no news is bad news. If he doesn't sign the extension, the Bucks will have one year to make sure they show him that they're a team where he can win.
ADVERTISEMENT
Article continues below this ad
Giannis' landing spot has been the talk of the town ever since the Bucks exited the playoff run with a disappointing loss against Miami Heat. Since then, there have been just mixed signals throughout. On one hand, Giannis has consistently said that Milwaukee is where he belongs. However, as soon as he left the Bubble, he unfollowed all of his teammates on Instagram. Coincidence?
The Bucks know exactly what's at stake. So, they have worked extremely hard in landing the best players possible this offseason. They signed New Orleans Pelicans' star Jrue Holiday, who will definitely be a big upgrade for their roster.
ADVERTISEMENT
Article continues below this ad
They aren't going to stop there either. This was about to be followed with a trade for Atlanta Hawks' Bogdan Bogdanovic, but another lousy news came knocking, and that possibility came crashing down.
Tampering accusations on the franchise?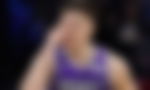 When rumors about the Bucks acquiring Bogdanovic started to make rounds, the franchise was accused of tampering, and this ended up killing this opportunity.
According to Jake Fischer, "At least one rival team filed a formal complaint to the league office Wednesday, sources said. And by that afternoon, the league informed both Milwaukee and Sacramento that it would open an investigation into an alleged sign-and-trade already being agreed to four days before free agency had begun.
"The league also sent a memo to all 30 teams that afternoon reminding franchises of the NBA's anti-tampering policies. Encouraging teams not to "jump the gun" in contacting players under contract with other teams. And warning punishments of up to $10 million and draft-pick forfeiture."
Is this a ruse to sabotage the Milwaukee Bucks?
ADVERTISEMENT
Article continues below this ad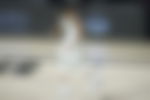 There is a very fascinating fact to this story. The teams involved in filing these complaints are the ones interested in Giannis' services.
As per Fred Katz and Sam Amick, "Other rival teams in the league who are trying to tamper with Giannis were the same ones whistleblowing on the Bucks in the Bogdanovic situation. They just didn't like it because it might improve the Bucks' chances of Re-signing Giannis."
ADVERTISEMENT
Article continues below this ad
The reigning MVP is the most wanted asset in 2021. The dominance that the 26-year-old exhibits can change the fate of any franchise he goes to. So, preventing the Bucks to sign a big man will help lessen his chances to re-sign with them. Will they succeed in stealing him away? Or will Giannis show his undying loyalty to the franchise?