NBA Insider Reveals How Kyrie Irving and Kevin Durant Decided to Team up for Brooklyn Nets
Published 10/30/2020, 1:11 PM EDT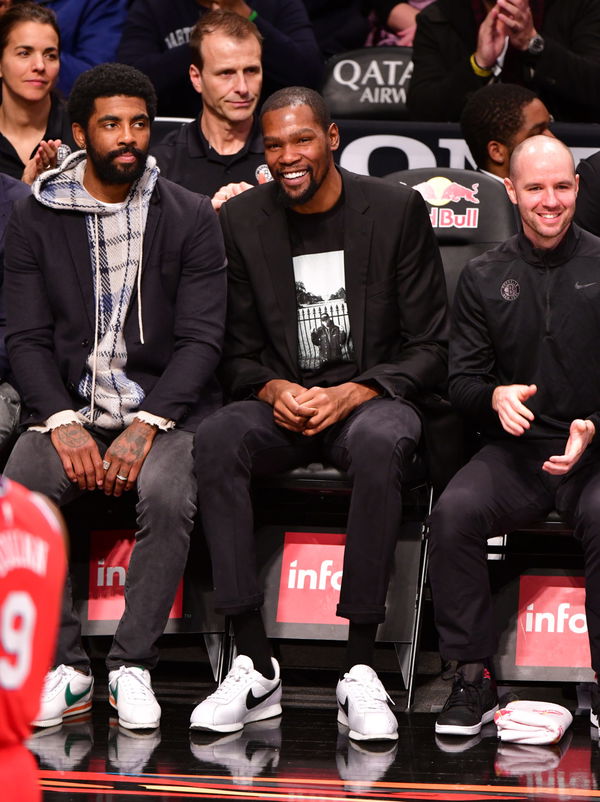 ---
---
The Brooklyn Nets will be a powerhouse next season. The Nets made two of their most important free-agency signings in history in the last off-season when they acquired Kevin Durant and Kyrie Irving. The two were looking at moving to a new team after their stints with the Warriors and the Celtics, respectively.
ADVERTISEMENT
Article continues below this ad
Kevin Durant moved to the Nets after three years with the Golden State Warriors. He made it to three consecutive NBA Finals and won two NBA Championships. For his performances in the championship wins, Durant was awarded the NBA Finals MVP. But Durant will be looking to earn credit as a player. His move to Golden State was chided. Durant had lost to the Warriors in the Western Conference Finals in 2016, just a few months before he joined them. For many, Durant was seen as taking the easy way to the championship.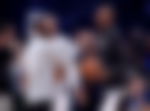 Kyrie Irving, on the other hand, has a lot to prove. He was drafted first overall in the 2011 NBA Draft by the Cleveland Cavaliers. When LeBron James returned to the Cavs in 2014, Kyrie Irving was a major attraction for 'The King'.
ADVERTISEMENT
Article continues below this ad
James and Irving went on to win an NBA Championship in 2016. But the tension between the two led to Irving demanding a trade to the Celtics in 2017. After two seasons in Boston, Irving found himself playing second-fiddle to newcomer Jayson Tatum.
Kevin Durant and Kyrie Irving join forces
Irving and Durant are close friends and have been for a long time. Their decision to join forces in free-agency to join the Nets was a huge surprise. The New York Knicks were the landing destination for Durant, according to many.
Brandon Robinson spoke to Ian Begley recently. On his show, Robinson spoke about what transpired during All-Star weekend, when a now-infamous video of Durant and Irving talking together drove speculation about their future. "That conversation that y'all saw on video, are nothing compared to the conversations they were having.
"KD made his final decision that Thursday leading into free agency….Kyrie was never joining the Knicks. Him being from West Orange, his godfather was watching the Knicks. He knew the politics, he grew up watching it. Kyrie had made his decision in January.
ADVERTISEMENT
Article continues below this ad
"It was being openly talked about. KD was on the fence. What changed, in some people's minds, was the injury KD had with the Warriors. I don't think they became a package deal or decided they could be a package deal until NBA All-Star Weekend.
"It ultimately came down to not having the pressure of following behind Patrick Ewing, John Starks, Willis Reed, Walcott Frasier. Creating their own legacy, not in New Jersey but in Brooklyn."
Robinson also added that Durant and Irving had taken a vacation in 2018, and the Nets were a part of their discussion.
ADVERTISEMENT
Article continues below this ad
Durant and Irving will be excited about the upcoming NBA season. KD has been out injured for almost a year and a half after the Achilles injury in the NBA Finals. Irving will finally get the chance to play with one of his closest friends. The two players look set to solidify their legacies from the detractors.