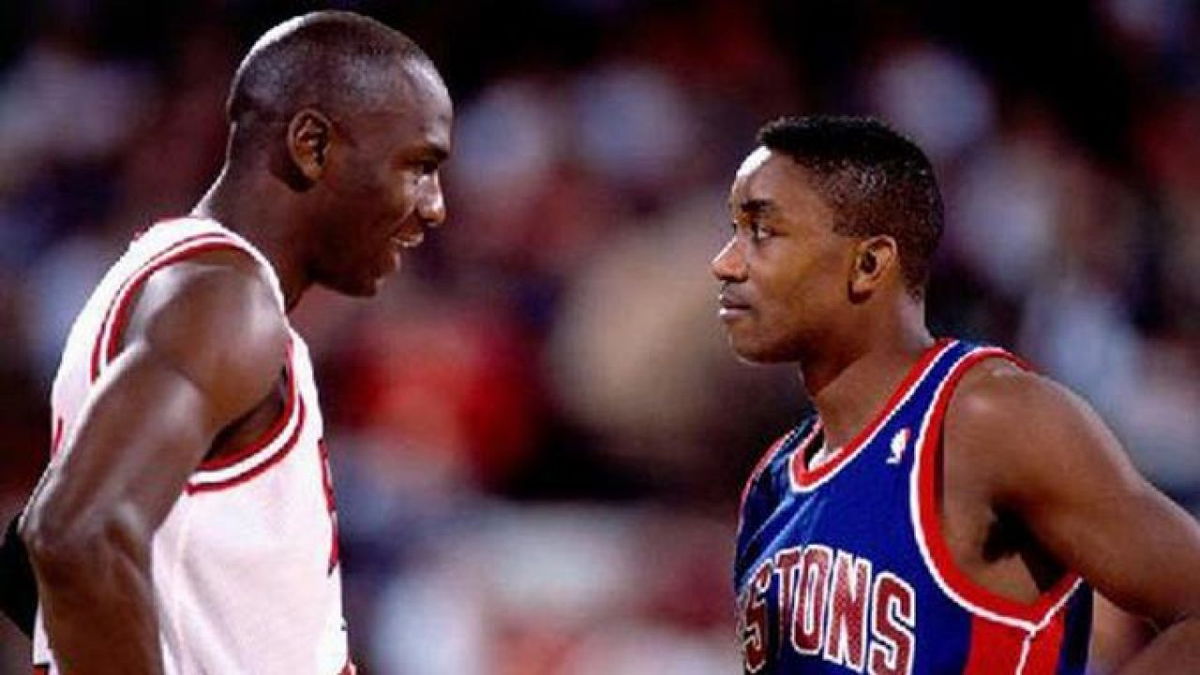 During the Michael Jordan era in the NBA, the rivalry between Chicago Bulls and Detroit Pistons was so fierce that it actually led to a video game where the Bulls couldn't beat the Pistons- at least on clutch time.
Just before the Bulls built their dynasty in the NBA, the Pistons were among the strongest and the most physical teams in the league. Their physicality had earned them the nickname of "Bad Boys." As the Bulls were rising through the ranks, the Pistons were among their toughest opponents whom they would face in their own conference. The physical aspect in their game gave rise to the animosity between the two as documented in the latest documentary Michael Jordan- The Last Dance.
NBA Jam was designed in a way that Chicago Bulls could never score in clutch time against Detroit Pistons
For three consecutive years prior to the Bulls' first Championship, the Pistons eliminated the Bulls in the playoffs. Two of them had come in the Eastern Conference finals. Of course, the Bulls won six titles in the next eight years and etched their name in the history of the game. But any NBA fan from that generation would remember the Bulls vs Pistons rivalry. And it was the rivalry that led to some unfairness in an NBA game released during that period.
In an interview with Ars Technica, NBA Jam designer and lead programmer Mark Turmell revealed that they designed the game in such a way that the Bulls would never score in Clutch time against the Pistons.
The creator of NBA Jam finally confirms the long standing conspiracy theory that the game was programmed so that if the @ChicagoBulls took a last second shot against the @DetroitPistons it would always miss.

Mystery solved! pic.twitter.com/ugBw7cbx8k

— ᴀʀᴅᴀ Öᴄᴀʟ (@Arda) June 26, 2020
"Making this game in Chicago during the height of the Michael Jordan era, there was a big rivalry. The Pistons and the Bulls," Turmell said.  "But the one way I could get back at the Bulls once they got over the hump, was to affect their skills against the Pistons in NBA Jam.
"And so I put in special code that if the Bulls were taking last-second shots against the Pistons, they would miss those shots. And so, if you're ever playing the game, make sure you pick the Pistons over the Bulls."