NBA Legend Confident Kevin Durant and Kyrie Irving Reuniting Would Not be a Problem for Brooklyn Nets
Published 12/17/2020, 6:30 AM EST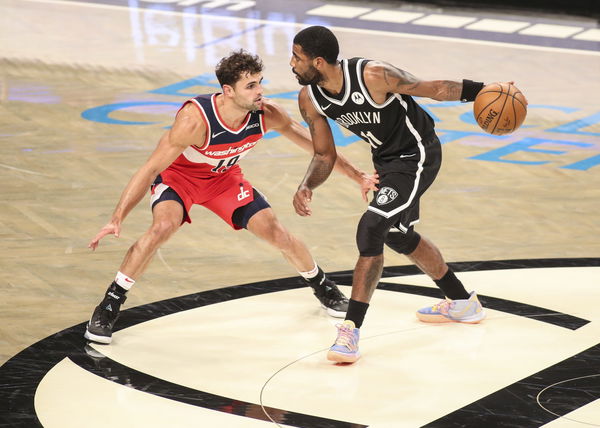 ---
---
It was clear that the Brooklyn Nets had won the lottery when they got both Kevin Durant and Kyrie Irving together. However, the NBA world hasn't gotten a chance to see the two play together because of injury issues. Now that all health has been restored, these two are the most-awaited duo in the league. But do the Nets need nothing but those two to bring them a title?
ADVERTISEMENT
Article continues below this ad
Without a doubt, Kevin Durant is one of the most uniquely skilled and greatest players in the league right now. If he keeps himself healthy, there is nobody in the East who can take him easily. However, the perception of Kyrie is a mixed bag.
Some believe that Kyrie brings a lot of value to the table. But there are still accusations about him being a bad teammate in his past teams. This was a concern that came up when Kyrie first joined the Nets. The question constantly raised was: could Kyrie and Kevin play together despite being so ball-dominant?
ADVERTISEMENT
Article continues below this ad
Although former superstars, Chris Webber and Reggie Miller are more concerned about the Nets' supporting cast.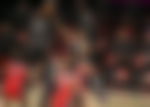 What should the Brooklyn Nets focus on?
Miller and Chris think that if the Nets don't have a good supporting cast, then Durant and Irving will remain good only on paper. Talking about Durant, Miller stated:
ADVERTISEMENT
Article continues below this ad
"You always hear people say there's only one basketball, they got to share the basketball. To me, that's not going to be the problem because they've always wanted to play with one another and they've only wanted for each other to succeed. The question is going to be, the [Caris] LeVerts and the [Spencer] Dinwiddies, can they get those guys involved? I'm not so much worried about Kyrie and Durant, and how that union will be. How can they get Joe Harris involved?"
Chris agreed that the remaining players can guarantee their spot in the playoffs. Miller continued, "If they want to be successful and they want to win the East, and they want to potentially win a championship, they're going to need those others to play at a high level. I'm not worried about the future Hall of Famers on that team, it's the role players that are going to be key for the success for the Brooklyn Nets."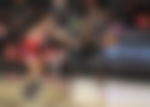 Looks like Steve Nash has the toughest job in the league. Will he able to adjust everyone in the best way possible for the Nets to become dominant contenders?
ADVERTISEMENT
Article continues below this ad