NBA Playoffs: LA Clippers vs Denver Nuggets Game 2 Injury Updates, Lineup and Predictions
Published 09/05/2020, 4:25 PM EDT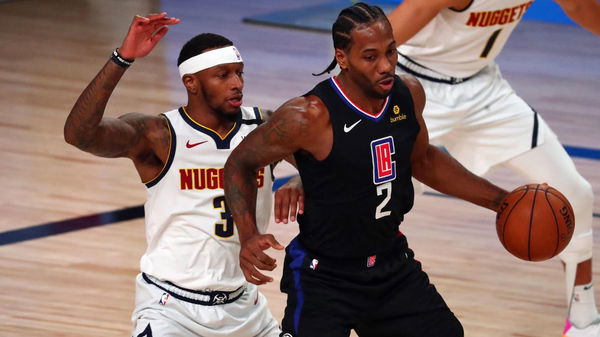 ---
---
Looks like the Denver Nuggets were too exhausted to put up a fight after seven exhausting games in round 1 of the playoff series. It was only till the first quarter that they seemed to be head-to-head with the Los Angeles Clippers. After that, it was all downhill, and the Clippers won with a 23 point lead. It's no surprise though since the Clippers were way better even before entering this series.
ADVERTISEMENT
Article continues below this ad
The underdogs really need to bounce back in the next game. If they don't, the Clippers are likely to take a lead from which they won't be able to recover from.
LA Clippers injury updates and lineup predictions
ADVERTISEMENT
Article continues below this ad
A team doesn't just become the second-seeded team in the Western Conference without playing their best. The offense for the Clippers was a piece of cake in Game 1. Now that they are fully healthy, they are flourishing on the defensive end as well. Having the best two wing players, Kawhi Leonard and Paul George has come with a lot of perks.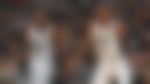 Leonard led the team with 29 points and after a disappointing play by George in round 1 against the Mavericks. However, George seemed to have finally found his rhythm and was the second-highest scorer with 19 points. Thanks to Patrick Beverley's return, their defensive end is also clicking, but he is still going to be playing limited minutes.
Thus, the predicted lineup would be Patrick Beverley, Paul George, Kawhi Leonard, Marcus Morris Sr., and Ivica Zubac.
Denver Nuggets injury updates and lineup predictions
It was Denver's momentum that fans were banking on to witness in the previous game. However, the Clippers made sure of making their offense struggle every single second of the game. After the third quarter, the Nuggets' fate was determined and there was absolutely no coming back.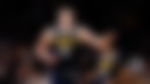 ADVERTISEMENT
Article continues below this ad
The Clippers were able to score easily and the Nuggets' defense needs to tighten up. It's Nikola Jokic who has to get this done. They also need to pump up their key player, Jamal Murray to contribute more shots. Both Jokic and Murray stood at a combined 27 points, which is certainly not going to work. Even limiting their game-time will only make the situation worse for them. If they work more on their defense, they maybe lessen the damage to a major degree.
With no injuries reported, the predicted lineup would be Monte Morris, Jamal Murray, Jerami Grant, Paul Millsap, and Nikola Jokic.
Game predictions: Clippers vs Nuggets
ADVERTISEMENT
Article continues below this ad
Until the Nuggets figure out a way to tackle Leonard, the Clippers will stay superior throughout. This does not seem like a very fair matchup as the Clippers are expected to smoothly advance through this round. All the Nuggets can really do is give a better fight, but there is no chance they have the tools to cause an upset.