Lakers Fans Troll Kyle Kuzma with Petition to Not Give Him Ring if Lakers Wins
Published 10/04/2020, 12:43 PM EDT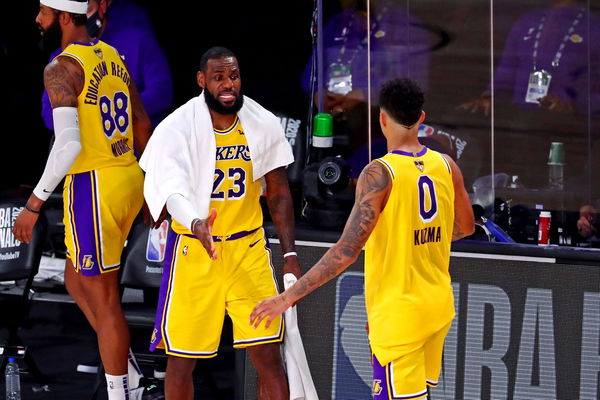 The LA Lakers must feel good right now. They are two wins away from winning the franchise's 17th NBA title to tie them all-time with the Boston Celtics. Their team is full of championship veterans like Rajon Rondo, JaVale McGee, Danny Green, and others. LeBron James and Anthony Davis are leading the pack through their dominant post-season run. After all of this, they still have a rising star in Kyle Kuzma.
Kyle Kuzma isn't as bad as many people make him out to be, but he isn't as good as people make him out to be either. The Jayson Tatum comparisons that existed earlier this season have completely vanished, as Kuzma has struggled to become a reliable third scoring option behind Bron and AD. His inconsistency has driven Lakers fans to actually make a change.org petition to deny Kuzma a ring if the Lakers win this season.
ADVERTISEMENT
Article continues below this ad
Obviously, it isn't fair to discredit Kuzma's efforts to the Lakers. However, it is funny to see that Kuzma's inconsistent performances have generated so much ire from fans. They would rather discredit him than celebrate him.
Lakers struggle for a third scoring option
ADVERTISEMENT
Article continues below this ad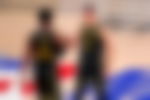 While just relying on LeBron James and Anthony Davis has worked fine, the team is lacking a reliable third option. In some games, it's Kuzma. In other games, it will be Kentavious Caldwell-Pope, Rajon Rondo, or even Markieff Morris. The point is, the Lakers have too many rotational parts and not one player can elevate into being a third scoring option on a regular basis.
ADVERTISEMENT
Article continues below this ad
Kuzma was supposed to be that guy that could have possibly made this a big three. However, his game has suffered from the lack of touches under the new LA offense. What's worse is that he doesn't make the best of his opportunities when he gets them. He has had games with low-efficiency multiple times. Along with that, his defensive lapses are sometimes catastrophic.
However, Kuz still has a way to go. But Lakers fans targeting him like this may see the young player struggle with his morale.