LeBron James Unanimously Wins the 2020 NBA Finals MVP
Published 10/11/2020, 10:53 PM EDT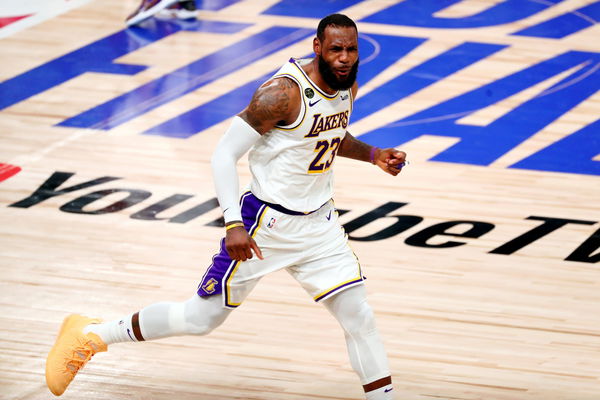 LeBron James has done it once again. Despite people questioning his championship resume and pedigree throughout his entire career, James has won his fourth NBA Championship. This is the third team that has become champions with LeBron.
King James was awarded his fourth career Finals MVP trophy after the Lakers won game six against the Miami Heat. LeBron had a 28-point triple-double in the close-out game, following up on a near 40-point triple-double from game five. These consistent performances in this series meant that a lot of people took notice. LeBron won the Finals MVP trophy unanimously, getting all 11 votes.
ADVERTISEMENT
Article continues below this ad
LeBron James has now become the first man in NBA history to win Finals MVPs with three different NBA teams. He won his first two with Miami in 2012 and 2013. He followed that up with one with the Cleveland Cavaliers in 2016, and now a fourth one with the LA Lakers in 2020.
LeBron James and his historic achievement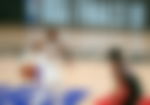 LeBron James has fought through a lot to be in this position today. This was his 10th NBA Finals, and he headed into it with a 3-6 record. He has now improved it to 4-6. The pressure LeBron James has faced year in and year out to be in these positions has been immense. Despite being outmatched more times than one, LeBron has kept willing his way into these high-pressure championship situations.
ADVERTISEMENT
Article continues below this ad
While there isn't an iota of doubt over whether LeBron is the greatest player of this generation, there is a very valid argument for his position on the all-time rankings. He is still widely considered to be behind Michael Jordan, but LeBron is still active. Today, he won his fourth NBA title on a third team. He has led all those teams. That isn't an achievement anyone can take away from LeBron. However, Jordan has a set legacy with his 6-0 Finals record.
ADVERTISEMENT
Article continues below this ad
King James has certainly made his position in the G.O.A.T. debate a lot more prominent after this title win. It will be considered one of the hardest titles won due to the bubble. But there will always be detractors trying to take away from this. Nonetheless, greatness should be appreciated and LeBron James showed why he is the embodiment of greatness in the modern NBA.