NBA Records That Will Likely Stand the Test of Time
Published 03/18/2020, 6:28 AM EDT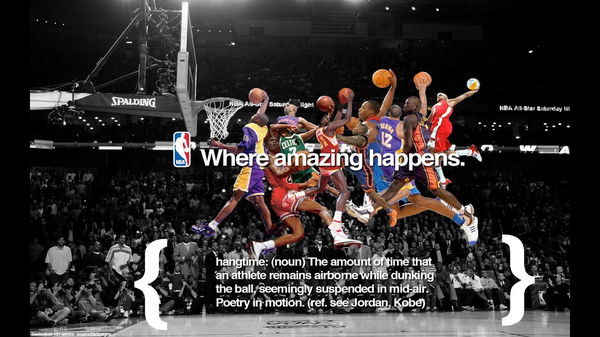 ---
---
As the saying goes "Records are meant to be broken" but the exact opposite is also true that some records are meant to be unbreakable. In this era of high competition, superteams and seamless salary cap it might not look feasible but some records will still definitely pass the 'Test of Time'.  Many of these records which seem unbreakable now are thanks to the competition and massive change in the NBA landscape in the past few decades. Many of these records were set in the era when Basketball as a sport was going through massive change. It was the time when basketball, as we know of today, was not that merciless or consisted of some dog-eat-dog situations like we face today among teams.
ADVERTISEMENT
Article continues below this ad
It is to note that whether the same or not 'landscape of basketball', these records were still made by the players of NBA and thus should receive every acknowledgment and praise from the generations to come. So, here is the list of some unbreakable records in the NBA.
Single-Game scoring record:
ADVERTISEMENT
Article continues below this ad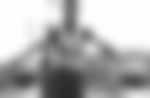 This is the record that everyone keeps talking about, whenever they mention Wilt Chamberlain. Though there are numerous other records on the name of Wilt, which will further appear in this list. But this one which just perfectly hits home.
Imagine scoring a century of points in one match. It was a miracle which was unheard of till Wilt scored 100 points for Philadelphia Warriors'169-147 victory against the New York Knicks back on March 2, 1962.  "As time goes by, I feel more and more a part of that 100-point game," Chamberlain said more than three decades after setting the record, according to NBA.com. "It has become my handle, and I've come to realize just what I did."
The only person who was able to come near this record of Wilt was late LA Lakers legend Kobe Bryant who scored massive 81 points vs Toronto Raptors in 2005-2006 season.
Single-Game assist record: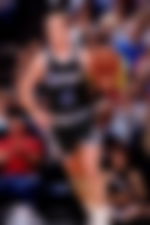 This is one crazy record. Obviously, 30 assists in a game are not normal by any means. But this record holds more importance when you see the man behind it i.e Scott Skiles. Scott by any means is not the player who you would expect to throw 30 helpers to his team and then score 22 points in Orlando Magic 155-116 thrashing of Denver Nuggets. Scott posses a career average of 6.5 assists per game and that era in which Scott made this record was not 60s or 70s but it was the glorious 90s that make this stat more special.
The only player who came near this record in recent memory was Rajon Rodo who in 2017 threw 25 helpers to his team New Orleans Pelicans in 128-113 victory against Brooklyn Nets.
Most Games played in a season: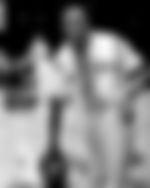 You must be wondering what, why and most importantly how is that even possible. Not to forget, players who play in all of 82 games in today's NBA is considered as superhuman. But the question arises how is that Walt was able to play 88 games?
The simple answer is because he was transferred mid-season to Detroit from NY Knicks. Walt played the first 35 games of the season with New York Knicks and was then traded to the Detroit Pistons, who had only played 29 games when he joined them. That difference of six enabled Bellamy to add six games to his schedule and reached a total of 88.
This record is clearly 'unbreakable' in today's NBA scenario by all means. Because now scheduling of matches are done in a way that no teams have this much of difference in matches played. Another reason is mid-season trade nowadays require strict medical and physical test which let players miss some of the matches with their new team.
Career Assist Total: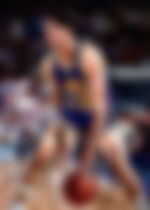 This record is quite unbreakable. John Stockton was the 'assist machine' during his whole career. He changed the meaning of point guard in the NBA. He not only possesses this record but he also has most steals(3,265) in NBA history which is quite an astonishing mark by any standard. These stats are the main reason why John is still considered as one of the greatest point guard of all time. The active career leader is Chris Paul, whose 9,607 assists are just over half of Stockton's total, and the next closest player, 35-year-old LeBron James, has 9,298 career assists.
Highest Season Scoring Average: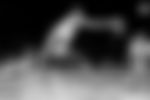 In all honesty, another list could be made with just Wilt Chamberlain's 'unbreakable' records in it. This man is so massive in NBA history that it just can't simply be ignored. This record of his is absolutely mad, which doesn't even make sense. To make things more clear, he also holds the top four-season scoring average in the list. Only another player apart from Wilt in Top5 is Micheal Jordan with his 37.09 point season in 1986-1987.
To put things in perspective, since the three-point shot came into existence in 1979, only three players (Bryant, Jordan, and James Harden) have averaged better than 35 points in a single season.
Not only this record but Wilt also has the most career rebounds with 23,924 and the single-season rebounding average of 27.2 which he pulled down in 1960-61. To put things straight, only active player near him is Dwight Howard who has 13641 rebounds to his name which is almost 10K less than Wilt.
Most Championship by a player: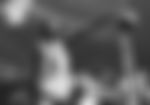 Open the dictionary and search for the word 'success', if you still don't get the meaning of that word. Then look nowhere but to Bill Russell's 11 rings. Double-digit of NBA title for Russell came in 13 seasons with his time in Boston.  Taking into consideration of how basketball has changed since the 60s in competition and in aggression. This record absolutely seems unbreakable for the time being.  The only active players near this record are 35year Old LeBron James and 32year old Stephen Curry with 3 rings each.
ADVERTISEMENT
Article continues below this ad
The Boston dynasty also holds the record for the most consecutive titles. Not to mention, but Bill was part of that team. These consecutive titles came from 1959 to 1966. The most rings for a player who wasn't on that Celtics dynasty is Robert Horry with seven NBA Finals wins.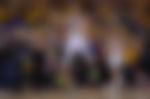 ADVERTISEMENT
Article continues below this ad
There are still many records that seem unbreakable. The classic example of a record which many thought will stand through the test of the time was the Chicago Bulls 72 win record in 1995-1996. But the truth is it got broken by the Golden State Warriors team in 2015-2016 season with 73 win and 9 losses. In this era of super teams and high salary cap, no one can guarantee anything at least about the team records but the records which are mentioned above are now 'simply' unbreakable unless NBA goes through some drastic changes.