NBA Trade Rumors: Carmelo Anthony to Reunite With New York Knicks on One Big Condition
Published 10/16/2020, 6:15 PM EDT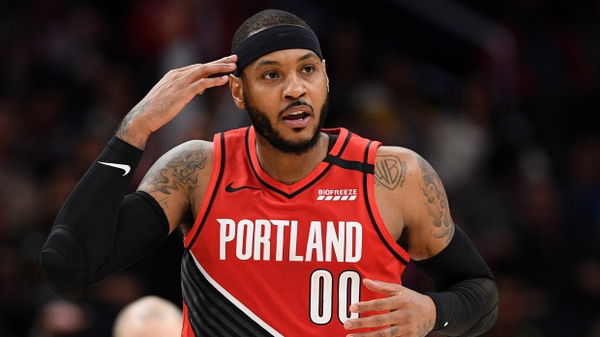 ---
---
Carmelo Anthony and LeBron James began their NBA careers in the same year. While James tore the league apart, Melo established himself as one of the best scorers during his Nuggets days.
ADVERTISEMENT
Article continues below this ad
However, Melo never made it to the NBA Finals with the Nuggets and ultimately left them after 8 years of service. The next destination in Melo's journey was the New York Knicks, who desperately needed a superstar.
Although Melo arguably had the best days of his career with the Knicks, the story remained the same. He couldn't carry the team to any notable playoff run, and once he left the Knicks, most believed Melo's glory days were over.
ADVERTISEMENT
Article continues below this ad
But this season Melo proved his critics wrong with an instrumental role with the Blazers. The Damian Lillard led Blazers needed a veteran presence on the court and Carmelo fulfilled it, averaging 15.4 points in the regular season.
Moreover, Carmelo looked in the best shape of his life, which helped in regaining the respect of NBA fans. Recently, Melo flaunted his ripped physique on his Instagram, looking ready for the next season.
But the question remains. Will Melo return to the Blazers? According to NY Post, Melo could be headed towards a potential reunion with the Knicks.
"If point guard Chris Paul makes his way to the Knicks via a trade, sources have said Anthony is likely to want to follow. Anthony and Paul are close friends who dreamed of playing together in the NBA and saw their alliance in Houston end prematurely"
ADVERTISEMENT
Article continues below this ad
Will Carmelo Anthony return to the New York Knicks?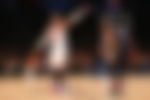 Watch This Story
As of now, there is no reason for Anthony to leave the Blazers. He had a great season with them and their chemistry looks fantastic. However, Chris Paul and Carmelo are long-term friends and are part of the renowned "Banana Boat Club."
ADVERTISEMENT
Article continues below this ad
Bringing CP3 to New York will come at a big cost for the Knicks, as Paul will make over 85 million over the next few years. Trading for the veteran point guard will mean taking the win-now approach.
But what do you think? Will Carmelo Anthony and Chris Paul reunite in New York?