NBA Trade Rumors: Detroit Pistons Looking to do Away with Derrick Rose?
Published 12/09/2020, 2:54 PM EST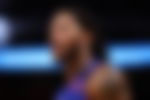 ---
---
Derrick Rose has been receiving immense love throughout his NBA career. The explosive point guard was one of the best players in the league in the early 2010s, but injuries quickly deterred his game and he's currently with the Detriot Pistons now, who are currently looking to trade him for a few assets. 
ADVERTISEMENT
Article continues below this ad
Rose joined the Pistons in 2019 and had quite a remarkable season for a player who has suffered multiple injuries. The Chicagoan has proved from time and time that he's a resilient athlete. However, his time in Detriot might soon come to an end through a trade. 
There are several speculations surrounding Rose's NBA future, and HoopsHype's Michael Sotto updated the latest news that reached his ears. "I do think they're eventually going to look to flip Derrick Rose at the trade deadline and get an asset back for him," Sotto mentioned. 
ADVERTISEMENT
Article continues below this ad
The Pistons drafted Killian Hayes with the 7th overall pick who is a point-guard by nature. His height makes him a tough guard to deal with. Detriot might look to give him added experience as a rookie to ease him into the role for the future. 
"It's been already determined that Killian Hayes, their rookie draft pick, is going to be the point guard of the present and the future," Sotto further added. But Pistons preferring Hayes over Rose doesn't undermine the latter in any way. 
"I do look for him [Derrick Rose] to be their most sought after asset as we get into the season," Michael Sotto asserted.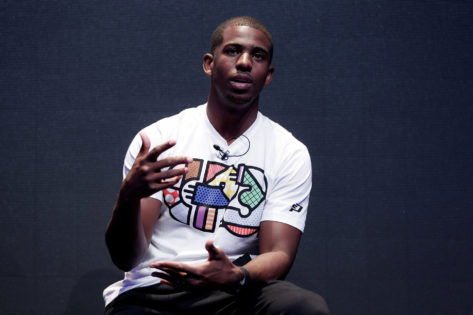 Possible destinations for Derrick Rose in 2021
The NBA is yet to release an official statement on the trade deadline. But it is believed to be March 25, per a recent update from 'The Athletic's' Shams Charania. So the Pistons have time until then to offload Derrick Rose to a different team. 
A few teams come to mind, but rumors about the 2011 MVP joining the Lakers shine bright among others. Now that he's a rotational player, the purple and gold can certainly do well with a player of Rose's caliber.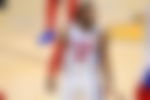 There are quite a few possible trade packages that can be offered for the 3x All-Star, and nbaanalysis.net has figured out a jackpot deal that will bring Rose to the city of Angels. The Lakers would have to give up Kyle Kuzma and Quinn Cook in return. 
ADVERTISEMENT
Article continues below this ad
Trading a promising star-like Kuzma for an aged Derrick Rose might not make sense. But the latter brings a ton of experience along with his talents. Now that Rondo and Bradley have left the team, it might be a good time for Rose to fill in. 
If the Lakers trade doesn't work out, the Milwaukee Bucks can offer assets and find space for Rose. A deal comprising Donte DiVincenzo, DJ Wilson, and a 2022 second-round pick sounds enticing, but is it a possibility? 
It certainly is, if Detriot is willing to trade one guard for another. However, the Detriot Pistons will take their time in deciding about what they should do with Derrick Rose as the extension is yet to close in on the season. 
ADVERTISEMENT
Article continues below this ad