NBA Trade Rumors: Former Player Predicts Giannis Antetokounmpo to Join Miami Heat
Published 09/08/2020, 8:01 AM EDT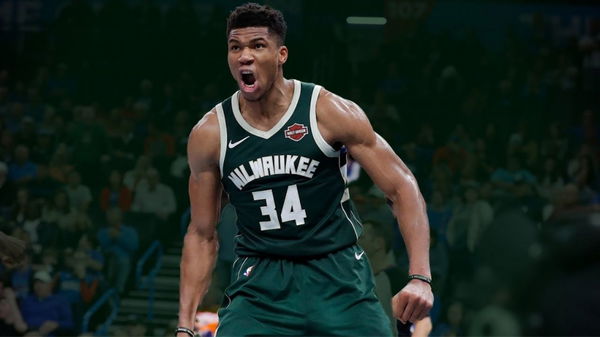 ---
---
Even before the Orlando Bubble season started, rumors were strong that Giannis Antetokounmpo will consider leaving the Bucks if they lose. And now, they are actually standing on the verge of losing. The team somehow avoided a 0-4 humiliation against the Miami Heat. Thanks to Khris Middleton, who was in no mood to pack his bags this early.
ADVERTISEMENT
Article continues below this ad
While Giannis recovers from his ankle injury, the Heat are proving to be too tough to handle and the odds suggest that it's unlikely for the Bucks to take the series from here.
So what will happen if they fail to reach the Conference Finals? They will most probably lose their best chance to lift a Championship and also lose their flag bearer.
ADVERTISEMENT
Article continues below this ad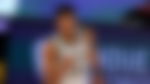 Giannis Antetokounmpo to defect to the Miami Heat?
It is ironic that the Greek Freak may leave his team to join a franchise that might become the reason for their early elimination in the 2019-20 season. But it is not that he will not have options, given that he becomes a free agent in the next off-season. 
Teams like Golden State Warriors, Indiana Pacers, Toronto Raptors, New York Knicks, and even Boston Celtics will be looking to induct him into their payroll.
However, the former NBA player and NBA analyst, Jay Williams, is convinced that he will take the road to Miami. He recently claimed, "We're about to see Giannis play with a Miami Heat uniform on next year."
He then added, "I mean when you watch him play, it's almost like, Jimmy Butler is the soul of the Miami Heat, and you wonder where the soul of the Milwaukee Bucks are, that's with Giannis to a degree, but they're not playing with that same sense of urgency."
The hunt for the Buck is on!
ADVERTISEMENT
Article continues below this ad
The Bucks can offer Giannis a supermax contract that will promise him $247 million for five years of his service. Giannis has never given a hint of making a move out of the Bucks. So he might consider staying.
If the Miami Heat wish to onboard Giannis, they will have to give away some of its players (Andre Iguodala, Bam Adebayo, or Tyler Herro) in the trade to make space for him. So what will be his next move?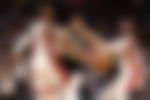 ADVERTISEMENT
Article continues below this ad
It is being said since forever that the desire and the fire to win that Giannis carries is missing in his unit. But Game 4 was a different story altogether. Giannis left the game in the first quarter, but the Bucks still pulled it off in OT.
The Greek Freak later welcomed his side in the changing room with claps and showing his respect. Therefore, it may be too soon to believe in any rumor. As they say, 'Don't count your chickens before they hatch'.