NBA Rumors: Houston Rockets Looking to Involve Third Team for James Harden Trade; will Philadelphia 76ers Pitch In?
Published 11/18/2020, 5:43 PM EST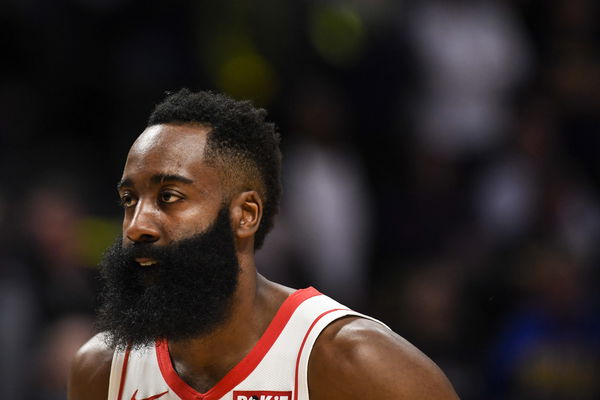 ---
---
The NBA off-season is up and running. The Houston Rockets are in a precarious position right now as both of their stars, Russell Westbrook and James Harden, have demanded a trade.
ADVERTISEMENT
Article continues below this ad
After a disappointing playoff run, Harden has had enough from the Rockets. The Beard knows that the championship window is closing for him. A trade can finally land him in a team where he finally wins a championship.
The Rockets are reluctant to give up Harden easily,. They want a star to replace their cornerstone. Although the Nets are his preferred destination, they do not have the star the Rockets demand.
ADVERTISEMENT
Article continues below this ad
Recently, ESPN's Stephen A. Smith reported that the Rockets were looking to work on a three way because they recognize that the Nets don't have enough to give them.
According to @stephenasmith, the Rockets are not listening to any low offers, but they "are trying to work on a three-way because they recognize that Brooklyn doesn't have enough to give them. So they are working on a three-team deal. They're working on that right now."

— ClutchFans (@clutchfans) November 18, 2020
A three-way between the Nets, Rockets, and the 76ers starring James Harden
1) Philadelphia 76ers receive Caris LeVert, Spencer Dinwiddie, Taurean Prince, and a first-round pick
The 76ers know that both Joel Embiid and Ben Simmons simply don't fit, and their roster is filled with players that just don't fit. They have overpaid players with big contracts. This trade can put them on a better path by letting go of Simmons, Harris, and Horford while acquiring younger players.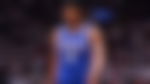 In Spencer Dinwiddie, the 76ers will get a great ball-handler and a shot creator. He can provide more creativity and help in the offensive end. Caris LeVert was one of the standout players in the Nets last season. He has grown tremendously as a player and is an attacking force.
With an already strong core of defenders, the 76ers might benefit from all these additions while also acquiring future picks.
2) Houston Rockets receive Al Horford, Tobias Harris, Ben Simmons, and draft picks
The Rockets are in no hurry to let go of Harden. But when a deal like the above one comes, they may have to concede.
The Houston Rockets will be more than happy in this deal. They will get a young superstar in Ben Simmons. Simmons is an amazing defender and can also handle the ball. He can be a player whom Rockets can build around.
Tobias Harris can be a useful addition too. Harris can be their 2nd or 3rd scoring option. Harris also has a great jumper which will be very helpful for them given the departure of Robert Covington.
Al Horford is clearly not at the peak of his powers, but he can still be a good veteran to add to the squad and can become pivotal in the development of young players. Apart from these three players, the Rockets will also add multiple draft picks, ensuring them some good prospects.
3) Brooklyn Nets receive James Harden
The Nets already have a big two in Kyrie Irving and Kevin Durant. Adding James Harden to that will be a win-now move for them.
ADVERTISEMENT
Article continues below this ad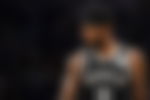 With the stars in a limited championship window, pairing them up might just be the answer. A back-court combination of Harden and Irving sounds scary. Adding a scorer like Kevin Durant to that will wreak havoc on any defender.
The team will still have great centers in DeAndre Jordan, and the young and developing Jarret Allen. This roster can give multiple championships to the team.
ADVERTISEMENT
Article continues below this ad
This three-way trade might be a win-win situation for every team.