NBA Trade Rumors: How Can the Los Angeles Lakers Land Chris Paul?
Published 11/03/2020, 10:01 AM EST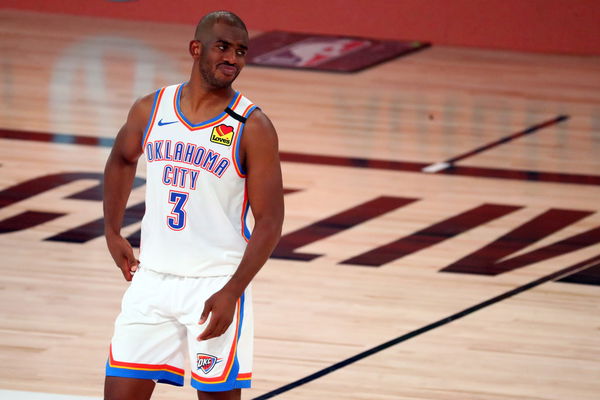 ---
---
The rumors surrounding Chris Paul and hiss future have ramped up in the off-season. While he was an excellent addition for the Oklahoma City Thunder, the franchise clearly is looking to rebuild. However, they cannot do so without ridding themselves of the 35-year-old Paul, who has a massive contract.
ADVERTISEMENT
Article continues below this ad
The Los Angeles Lakers will be looking to add to their championship roster, and Chris Paul is a significant option for them. CP3 and LeBron James have a great relationship, and the two have always wanted to play together. Below are certain trade packages that the Lakers could offer OKC to make their wishes come true.
Important note – There is no trade package the Lakers could make that doesn't have Danny Green, as he has the third biggest contract on the team, and adding cheaper role players with 4 large contracts is simply not feasible.
ADVERTISEMENT
Article continues below this ad
#1 – Lakers surrender a potential future star for Chris Paul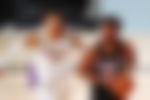 This package would see the Lakers surrender Danny Green, Quinn Cook, and Kyle Kuzma. Giving up Green and Cook is not the problem. Lakers fans will be most concerned at the prospect of potentially losing Kyle Kuzma.
Kuzma is the last remaining young prospect in the Lakers squad right now. But with the arrival of Anthony Davis, Kuzma's minutes have reduced significantly. His performances in the playoffs didn't make any case for him to have more minutes.
In Kuzma, the Thunder will have another piece that they can focus their rebuild around, and Danny Green will provide the valuable veteran and championship experience that the team has lacked. Quinn Cook can be a useful piece as a rotation player. The three players would be a great pick-up in exchange for a heavy contract.
#2 – Chris Paul for another first-round pick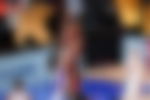 This trade would see the Lakers receive Chris Paul in exchange for Danny Green, J. R. Smith, Dion Waiters, and Talen Horton-Tucker along with their 2021 first-round draft pick. While the talent in this package is not as appealing, the draft pick will entice the Thunder. The Lakers' pick can be used by OKC to draft a new star into their team as part of their rebuild, or they can use it as a trading piece.
The Thunder already has several draft picks in hand after the Paul George trade. Another draft pick could hardly hurt. Further, players like Green and Smith will provide significant veteran experience. Experience is a crucial aspect for any rebuild, as young players cannot be expected to carry a team without any leadership around the team.
#3 – Lakers give up a fan favorite for Chris Paul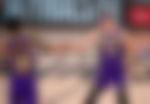 This trade package will break Laker's hearts. In exchange for Paul, the Rockets would receive Danny Green, J. R. Smith, Dion Waiters, and Alex Caruso. Caruso was an extremely important player for the Lakers this season. His work on the defensive end has made him a fan favorite for the Lakers and even started Game 6 of the NBA Finals, one which the Lakers had to win.
This deal makes perfect sense for the Thunder. They did not have a great season defensively, could use a player that has a high ceiling for their defensive quality. The Lakers will be reluctant to let go of Caruso and may look to trade some other pieces.
ADVERTISEMENT
Article continues below this ad
Is CP3 really worth it?
ADVERTISEMENT
Article continues below this ad
These packages see the Lakers giving up quite a lot. Yes, CP3 is a fantastic player, but he is in the twilight of his career. The Lakers have one of the oldest squads in the NBA and should try to reduce the average age by bringing in younger players. Laker fans have been obsessed with seeing Paul in Laker colors since the original trade was vetoed by the leagues. But maybe it is best if that desire remains unfulfilled.