NBA Trade Rumors: New York Knicks to Pursue Lonzo Ball in Offseason?
Published 08/25/2020, 6:09 PM EDT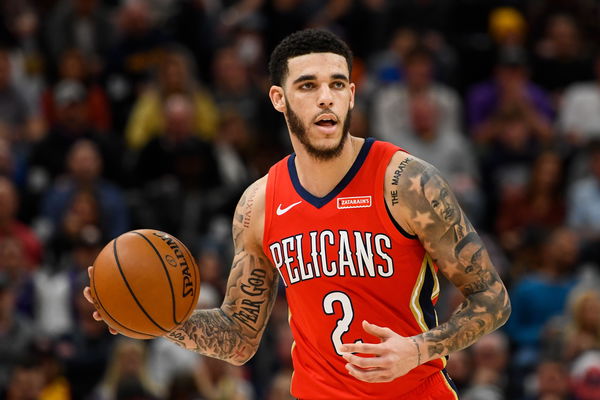 The New York Knicks haven't seen the NBA postseason for seven consecutive years now. Ever since Carmelo Anthony left the Knicks, the team has been nothing but disappointing. Poor development of young players and sloppy coaching are the biggest culprits of their current situation.
ADVERTISEMENT
Article continues below this ad
However, there is a slight glimmer of hope that it could all change in the 2020-21 NBA season. For starters, the Knicks have hired a new coach, Tim Thibodeau, to guide the team. Couple that with the no.8 pick awarded to them in the NBA 2020 draft, and things could turn around for them.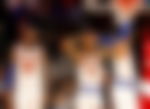 ADVERTISEMENT
Article continues below this ad
The New York Knicks to pair Ball brothers?
During the NBA Bubble, Pelicans point guard Lonzo Ball severely underperformed. As a result, they went 2-6 in the Bubble and missed the playoffs. But according to Legionhoops' Jacob Ortiz, the Knicks believe Lonzo could become the franchise's point guard. Further, they are allegedly building a trade package to bring Ball to New York.
Coming to the NBA, Lonzo was expected to be the next big thing in LA, but that was far from what happened. Instead, he was traded to NOLA in trade package to bring Anthony Davis to the Lakers. While Davis is leading the Lakers along with LeBron James in the playoffs, Pelicans had yet another disappointing season.
But the Knicks are unfazed by the 22-year-old's recent performances. In fact, if we are to believe SYN TV's Ian Begley, the Knicks are looking to unite the Ball brothers in New York.
ADVERTISEMENT
Article continues below this ad
.@IanBegley told @EvanRobertsWFAN he has heard "whispers" from other teams that the Knicks like LaMelo Ball, but he isn't sure if people within the organization like him enough to trade up to select him

— Daily Knicks (@DailyKnicksFS) August 25, 2020
LaMelo Ball is entering the 2020 NBA Draft as one of the top prospects like his brother Lonzo. Moreover, he may be selected as a top 5 pick in the draft.
ADVERTISEMENT
Article continues below this ad
If they want to draft LaMelo, the Knicks need to climb up in rank. The only viable option at the moment for the Knicks is to trade the #3 pick with the Hornets. To have that pick, they might have to let go of Julius Randle and Reggie Bullock.
But they should only take this step if they have full confidence in LaMelo Ball being a future superstar in the NBA. Otherwise, they should keep their pick at #8 and draft another quality player.