NBA Trade Rumors: Will the Los Angeles Lakers Target Chris Paul This Off-Season?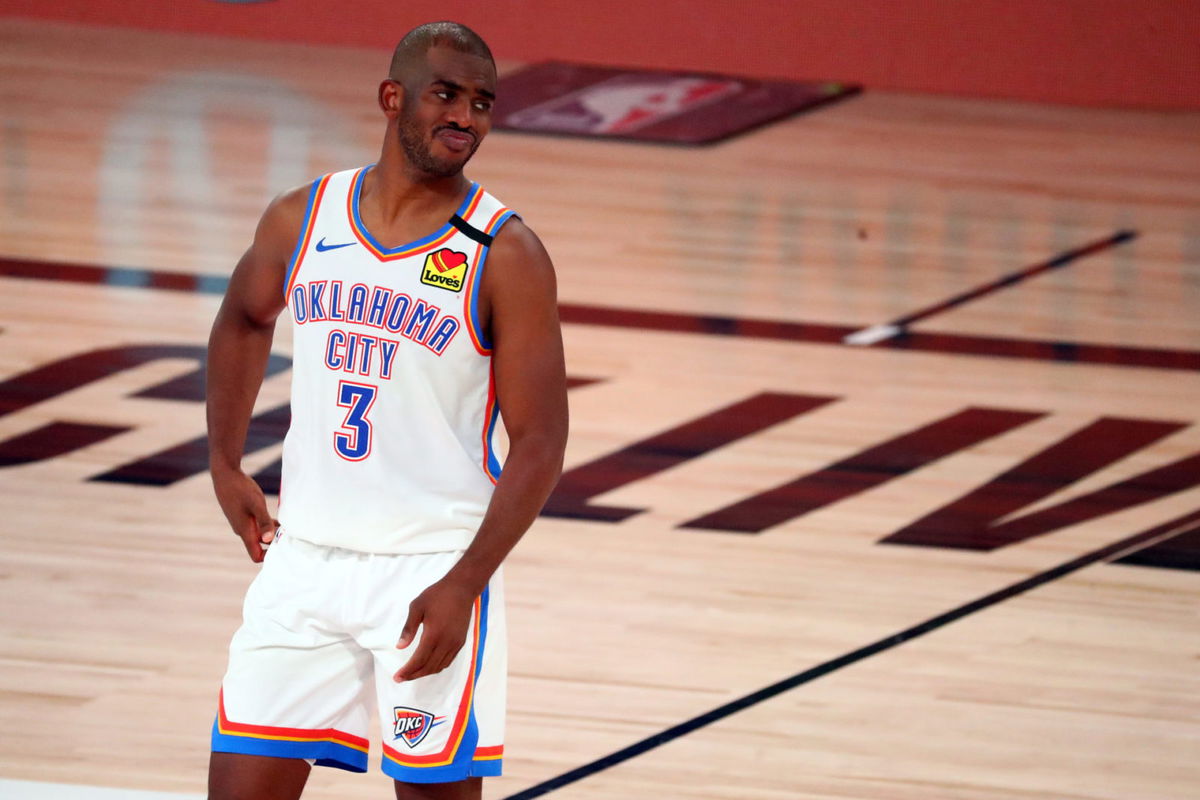 During the offseason, Oklahoma City Thunder point guard Chris Paul will likely be up for trade. The OKC has been looking to move him for a while now, and with them working on a rebuild, this could be their first big step towards that. While there are quite a few teams who are speculated to go for this trade, now, the Lakers have added themselves to that list.
The Los Angeles Lakers won have won the NBA Championship title after a decade. So why would they want to trade? Well, they may be one of the greatest teams in the league, they aren't perfect. There are certain spots that need to be filled, and that is where the trade comes in.
Paul plays like an All-Star, which is why his addition to the Lakers could be huge for them. However, there are certain perks and cons to this.
How can Chris Paul be an asset to the Lakers?
The biggest issue that LeBron James faced this year was a loaded defense with no room to drive. And what solution did they come up with to solve this problem? It was Rajon Rondo, who took the role of primary initiator. This allowed LeBron James to step away from the bell when necessary, and he also made sure that the team functioned well when LeBron was taking a breather.
This highlights the significance of an additional PG. Although Rondo might be staying, the Lakers would want to add one more guard they can rely on and who can take up bigger responsibilities than Rondo. And that takes us to Chris Paul.
That takes you to Chris Paul. The challenge is matching the salary – and this is where, if LeBron wanted to push for this, he'd have to be sacrificing some of the players who got him to this point in LA. This is theoretical, not something I believe is actively in discussion…

— Eric Pincus (@EricPincus) October 15, 2020
The only hurdle could be the salary. This is where the Lakers might have to sacrifice some young players like Kyle Kuzma or Alex Caruso. A player with All-star caliber, partnered with two MVP candidates, could form the 'Big Three'. Paul has shown us repeatedly that he can play with just anyone and with LeBron as his mate off the court. The trio could prove to be deadly.
— 👑📍Brandon 'Scoop B' Robinson, M.A. (@ScoopB) October 15, 2020
Do you think Chris Paul fits well with the new Champions?
Get notified about breaking news and watch highlights on the go; join the Arena on NBA Hoops