NBA Vet Lauds Mark Cuban's Handling of Dallas Mavericks Axing JJ Barea
Published 12/10/2020, 8:12 AM EST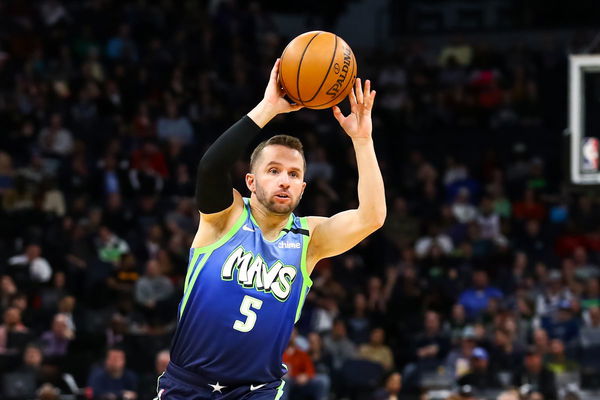 ---
---
The Dallas Mavericks are a team who have been fairly busy this off season. The team has traded for some new players and have re-signed some older guards like Trey Burke and J.J. Barea.
ADVERTISEMENT
Article continues below this ad
Yesterday, multiple reports emerged about the Mavs waiving their veteran guard J.J. Barea. According to ESPN's Tim MacMahon, Mavs owner Mark Cuban wanted to reward Barea for his contributions to the Mavs and thus offered him the one-year deal worth $2.6 million.
NBA veteran Jamal Crawford was moved by  Cuban's gesture. Crawford tweeted, "Gotta love it. When it's deeper than 'just business' salute."
ADVERTISEMENT
Article continues below this ad
The NBA is a cutthroat business. We have seen multiple teams getting rid of the veterans to clear make more space in the salary cap and not being given their due respect. This gesture is a breath of fresh air in such a competitive league.
Barea was impressive in his limited minutes last season. He averaged 7.7 points and 3.9 assists in 15.5 minutes per game. He was a great veteran presence and was pivotal of younger Mavs players like Jalen Brunson and Luka Doncic.
Barea has been with the Mavericks for 11 years now. He played a crucial role in Mavericks' 2011 championship run. The Mavs were 2-1 down and for the fourth game Barea started alongside Jason Kidd in the backcourt. The Mavs won the next three games and were crowned as the 2011 NBA champions.
What now for J.J. Barea?
J.J. Barea has been in the NBA for 14 years now. In his long career he has never been the star of a team, rather an impact player from the bench. In his limited time on the court last year, he has proven to be a good backup.
A veteran like Barea is always necessary in the team because he can be helpful in the development of younger players and if necessary can be an able backup.
ADVERTISEMENT
Article continues below this ad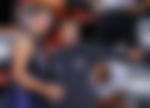 With the 35-year-old still determined to play, only a handful of NBA teams might take him. He might fill in a roster spot in a veteran minimum.
Barea can also play overseas. Before his deal with the Mavs, three clubs from the Spanish ACB were also interested in the Puerto Rican point guard.
ADVERTISEMENT
Article continues below this ad
Cuban has been vocal that he sees Barea having a role in the Mavericks organization. When Barea decides to retire, he can always be a great addition to the Mavericks coaching staff.