Recovering from a broken Achilles tendon is a gruesome process for any individual. Athletes tend to heal a tad faster owing to the supplements and the excellent care given to them. But Kevin Durant has been through a painful journey over the last few months. 
The two-time Finals MVP ruptured his right Achilles tendon in Game 5 of the 2019 NBA Finals. With KD out, the hopes of Golden State Warriors winning a three-peat took a huge-hit and it proved to be fatal as they lost out on the title to the Toronto Raptors. 
KD is a superstar wherever he goes. Be it his nine-year stint with the Oklahoma City Thunder or his controversial move to the Golden State Warriors where he won back-to-back championships. Durant and his voice can never be an overlooking factor when it comes to matters regarding the NBA.
As the 31-year-old now represent the Brooklyn Nets, he has found respect for himself despite not playing even a single game for the franchise. The Nets' GM sees KD as a trump card around whom the team might plan their future. 
Nets GM says Kevin Durant is a "loud voice" in team decisions 
When you bring in a player like Kevin Durant, he is not just going to hoop and get back home. Players like him have a major influence on the team. They have a say in the organization's decision making.
That is exactly what Nets' GM Sean Marks revealed when he got into a conference call with reporters on Wednesday. Though KD informed that he will only be returning to action next season, he wants to give every bit of his support to his current teammates as they travel to Orlando. 
"He continues to be a very loud voice in terms of where we're going in the future and what we're doing and I involve him like the other players and staff and how we'll continue to build this team and how we move forward," Marks said, as per Ian Begley of SNY.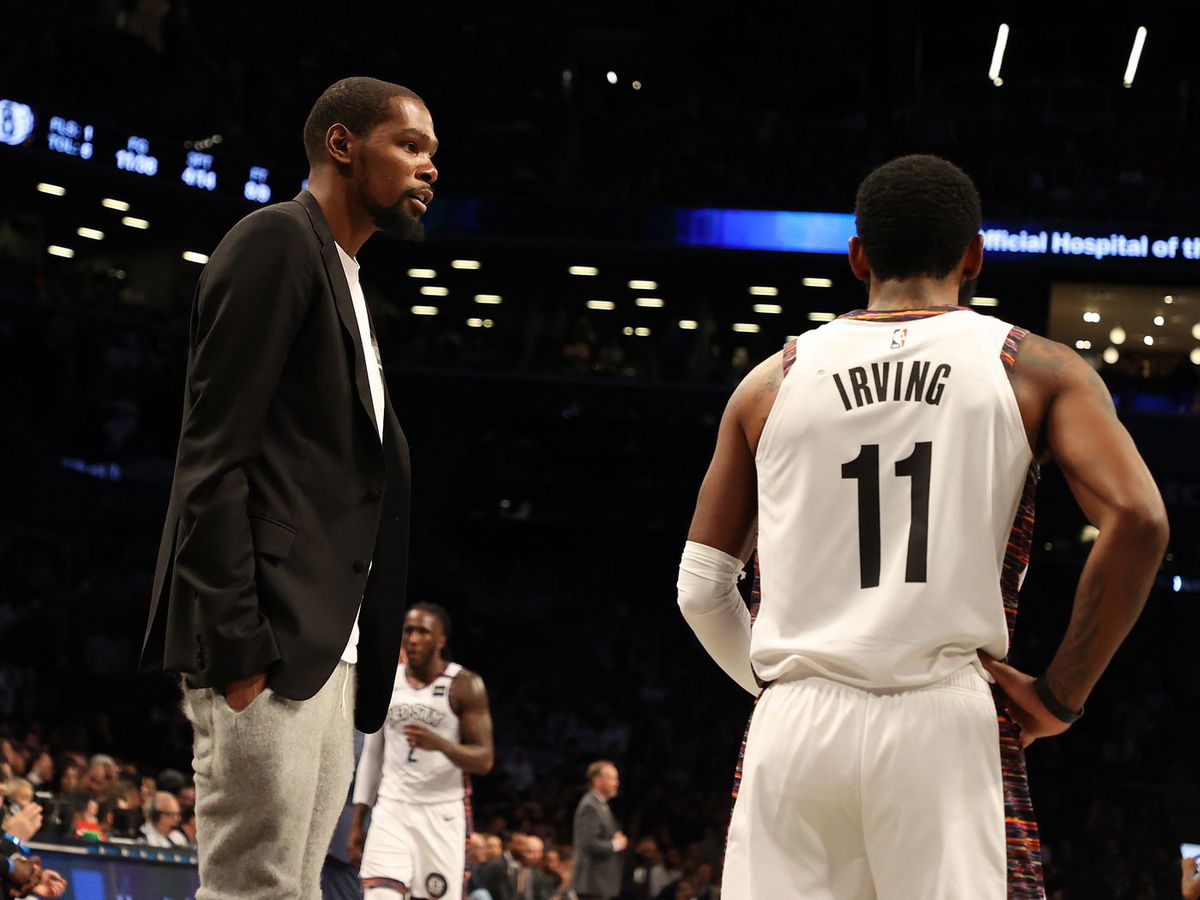 Besides providing information about the authority Durant holds in the team, Sean Marks also updated about KD's recovery process. "I've seen him numerous times over the summer and watched the rehabilitation process and watched him getting back out there and so forth," Marks said.
Moreover, Marks even asserted the strength of their relationship by revealing that they often connect on call.  "Look, I don't want to speak for him but he seemed to be in good spirits. He's obviously aware of everything that's going on whether it's pandemic and some of the issues going on in society. We've had great conversations about all of that."
When the 2020-21 NBA season kicks off, Kevin Durant will make his long-awaited return to the league. For Nets fans, it will be a delight to witness the pairing of KD and Kyrie for the first time.