Nets' Kevin Durant Details His Struggle in Recovering From His Achilles Injury
Published 12/01/2020, 11:30 PM EST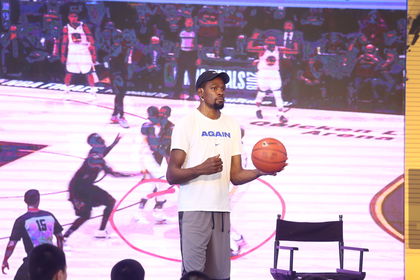 ---
---
Injuries can really take a toll on an athlete. The impact is not just physical but mental as well, which is much more difficult to recuperate from. Kevin Durant had suffered from a torn Achilles last season while playing for the Golden State Warriors, which led to him missing the entire last season.
ADVERTISEMENT
Article continues below this ad
Durant had just returned to court after his calf injury when this tragedy occurred. It was during Game 5 of the 2019 NBA Finals against the Toronto Raptors. He had played just mere 11 minutes and after he made a drive on Serge Ibaka, is when he stopped dead in his tracks and fell to the floor. He missed the rest of the finals, and the Raptors made history with their first NBA title.
Although Durant left the Warriors for the Brooklyn Nets in free agency that year, he still hasn't made his debut with them. A healthy KD alongside superstar Kyrie Irving is a duo everyone is looking forward to next season.
ADVERTISEMENT
Article continues below this ad
So, how did Durant go about his recovery throughout the year? And with what mindset is he entering the next season?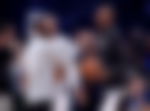 The process of recovery for Kevin Durant
Even though it looks like Durant is back in shape, he doesn't think he can get to his former MVP form so soon. "I feel good playing. I mean, I'm not even thinking about awards at all. It's about taking it a day at a time. I feel good, though," he told reporters via Zoom. Following this, he narrated in detail, the struggle behind recovering from such a mentally and physically consuming injury.
ADVERTISEMENT
Article continues below this ad
"It was definitely new. I never experienced that injury before," he said. "I haven't strained anything close to that. But learning how to walk again — well, walking and getting assistance in everything you do for the first three or four months — was tough. I've been through surgeries and injuries before, but the longest recovery I had was three months. The first days of the Achilles you can't walk or run. You have to use a scooter.
"So those milestones of learning how to walk, learning how to run, jump again, and getting used to certain movements again, I think that's underestimated. People don't realize that the Achilles ligament is one of the strongest ligaments in your body. So for that to pop, you gotta build that up and that takes a while," he concluded.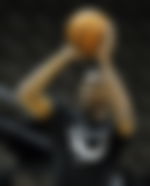 In order to fulfill their hopes of winning a championship, the Nets need to go through a plethora of talented teams this upcoming season. However, with a supporting cast that includes Spencer Dinwiddie, Caris LeVert, DeAndre Jordan, Joe Harris, and Jarrett Allen, the Nets are no less. Will Durant and Kyrie's partnership carry Brooklyn to its first franchise title?
ADVERTISEMENT
Article continues below this ad