Nets' Spencer Dinwiddie Displeased with LaVar Ball Comparing LaMelo Ball with Him
Published 11/25/2020, 11:30 PM EST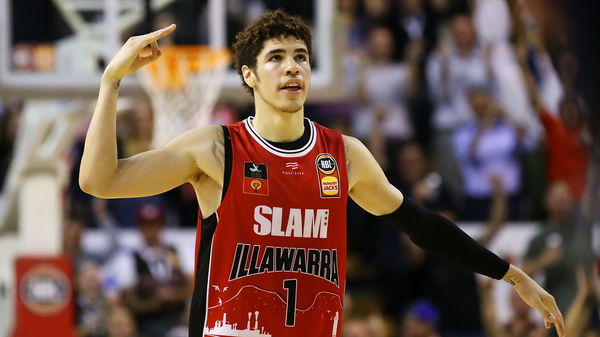 ---
---
It was already known that the Charlotte Hornets would pick the best player possible from the 2020 NBA Draft. However, they caught an even bigger fish than expected. A player that the Draft analysts had predicted to be the clear-cut No. 1 prospect, slid down to No. 3. But that did not raise questions about LaMelo Ball, and the Hornets knew he was their perfect fit.
ADVERTISEMENT
Article continues below this ad
LaMelo's vision of the court, passing skills, basketball IQ, incredible ball handling, and defense shows he has franchise-altering potential in him. He is also the playmaker the Hornets need, so they can ease the burden on Devonte' Graham. The 6'7 Ball's ability to defend his opponent's biggest guard also gives him another edge.
Although Ball is an excellent choice, is it fair to compare him to certain basketball's greats such as Spencer Dinwiddie or Penny Hardaway? It looks like Melo's father has already done that, and Spencer Dinwiddie isn't very pleased.
ADVERTISEMENT
Article continues below this ad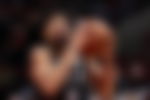 Is LaMelo Ball a class apart?
LaVar Ball is famous for making controversial comments that are for or against his three sons, two of whom are a part of the NBA. He has claimed that his son Lonzo Ball, who plays for the Lakers, is better than Warriors' Stephen Curry. He has also said that he could defeat the legendary Michael Jordan in a one-on-one game.
LaVar also threw a fit Melo when signed a shoe deal with Puma. He couldn't believe that his son was leaving their brand 'BBB' or Big Baller Brand to join Puma. However, it looks like LaVar is back to having his son's back.
ADVERTISEMENT
Article continues below this ad
In an interview with Shannon Sharpe, Sharpe asked LaVar what he thought about Melo being compared to Spencer Dinwiddie. LaVar disregarded any comments made by the evaluators and brutally stated, "Don't compare Melo to Spencer Dinwiddie…If anybody, he plays more like Penny Hardaway… But Melo is a new breed, something you ain't seen before."
This did not go down well with Dinwiddie, who took to Twitter and wrote, "Lol y'all comparing #3 picks to me now? Penny was one of my idols growing up too tho."
ADVERTISEMENT
Article continues below this ad
The Ball family has become the talk of the town with everything they do. It's only a matter of time before one gets to see if LaMelo Ball is all talk or if he can really live up to the hype.