Nets Superstars Kevin Durant and Kyrie Irving Take Shoe Banter to a Whole New Level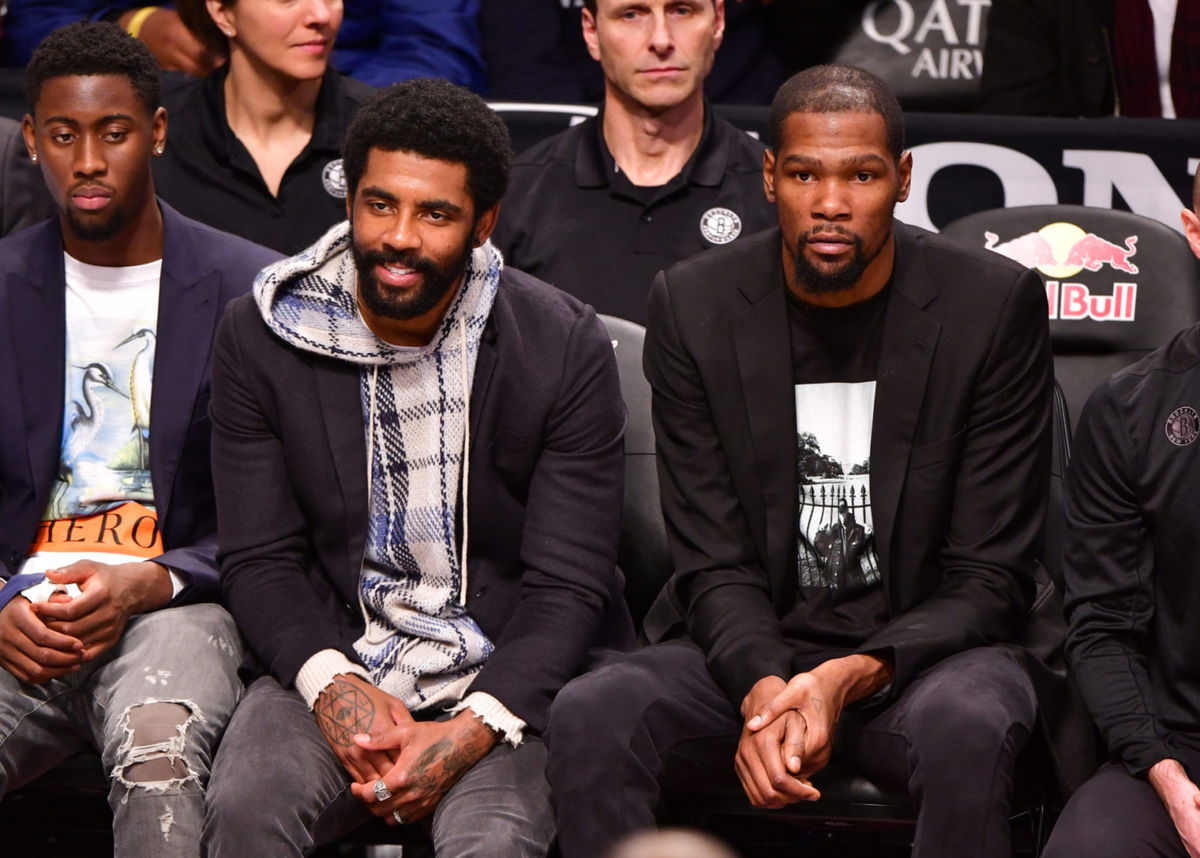 NBA fans have high expectations from the duo of Kevin Durant and Kyrie Irving. In their first year together, both superstars never got a chance to play together due to injury issues.
However, they displayed their tremendous off-court chemistry multiple times. Now, the two stars are taking their friendship one step further. The dynamic duo will reportedly soon launch a sneak together under Nike.
Nike's footwear designer Benjamin Nethongkome revealed further details about the collaboration between KD and Irving.
"(Kyrie) was like, 'Look at this heat I have in my hand'. And there was some friendly competitiveness to them too, like, 'Whose shoe is better?'
"…It kind of spawned into, 'Wouldn't it be cool if we collaborated on something together in the near future?' And right then and there, KD was like, 'Of course.' So we're excited to have some level of interaction between those two in terms of product creation in the near future."
Although, Benjamin didn't reveal any details regarding the launch date of these sneakers. But for NBA fans to know that two of their most beloved superstars are working on such an amazing project is more than enough. Hopefully, the sneakers will drop soon and fans can rock them rather sooner than later.
Kevin Durant and Kyrie Irving's relationship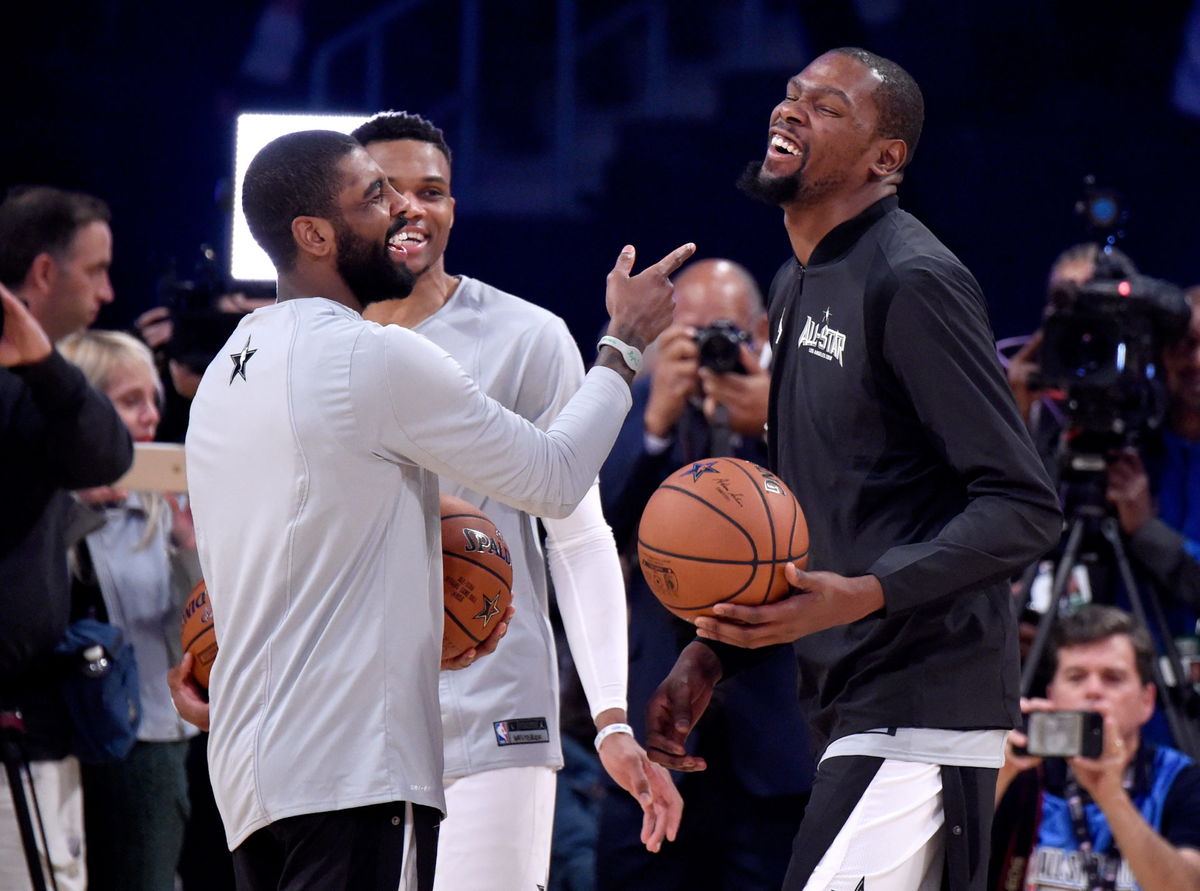 It is a known fact that the two stars praise each other at every chance they get. Recently, Irving continued the process by applauding his teammate yet again.
"I think I've always wanted that as just having somebody to push me at all times, whether it be we're off on the court talking about entrepreneurship or business and what we wanna do as partners or collaborations or designs.
"And then on the court, 'Yo, what do you think about this, bro?' He asked me questions about things I'm thinking because I know he studied as much of me as I've studied of him."
It is clear that the duo has out of the world off-court chemistry, but can they translate that into a terrific championship run? Well, we will find out as soon as the 2020-21 season commences.
But what do you think about Kevin Durant and Kyrie Irving's duo with the Brooklyn Nets? Do they have what it takes to bring the first-ever NBA championship to the team?
Get notified about breaking news and watch highlights on the go; join the Arena on NBA Hoops
Aikansh Chaudhary
An avid follower of Basketball, Cricket, and Football. Started writing as a passion now it is my bread and butter.