"Never Given Spo Respect": LeBron James Blames the Media For Undermining Erik Spoelstra's Talent
Published 09/29/2020, 11:31 PM EDT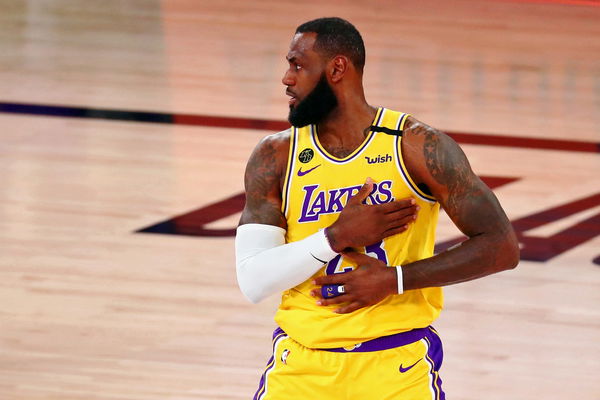 ---
---
After months of waiting, the NBA Finals will begin on Tuesday night. The biggest narrative for this year's finals is the battle between LeBron James, and his former team, the Miami Heat.
ADVERTISEMENT
Article continues below this ad
While LeBron's Lakers are favorites to win the championship, one can never count out Miami. They have emerged as the true dark horses of this postseason, overwhelming every opponent in the East as a fifth-seed.
Prior to Tuesday's game, LeBron James talked about the greatness of his former coach Erik Spoelstra, who he played under for four years.
ADVERTISEMENT
Article continues below this ad
"The players and the coaches know how great Spo is. There's this narrative that Spo is not great and the narrative that he doesn't get a lot of respect, which he should. He prepares his team every single night. If you just watch the Miami Heat, no matter who's on the floor, they're gonna play Heat culture, they're gonna play hard, they're gonna play together.
"It's been you guys that have changed the narrative or have never given Spo respect… It's unfortunate that he hasn't gotten his respect. Every time we talk about Spo, when I was there, and talk about how great he prepared us. We all talked about it's great playing for small things of that nature.
"You guys always said, well you [Spo] have LeBron, you have D-Wade, you have Bosh, any coach can do it. No! any coach can't do it. If any coach could do it, then there would be a lot more champions in this league. There'd be a lot more successful coaches."
Like Bron said, when a team has three superstars such as the Big Three in the team, a coach might not receive his well-deserved credit. But coach Spo has been amazing throughout his career.
A look back at LeBron James and Erik Spoelstra's relationship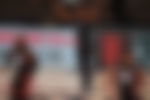 During the first year of the Big Three era, the Heat were off to a bad start. They were just 9-8 in the first few weeks of the season. Also, in a game, LeBron James unintentionally bumped into coach Spo on the sideline.
ADVERTISEMENT
Article continues below this ad
As a result, a narrative arose that there were issues between James and Spo. However, coach Spo recently spoke about the incident and denied all rumors of any feud between the two.
In fact, he later revealed, the two would often joke about the incident, and would bump into each other when they met in the hallways. Even though they share a camaraderie off-screen, the two great entities are on the opposite ends of the championship ring.
ADVERTISEMENT
Article continues below this ad
What do you think? Can LeBron James win it all against his former team? Or will it be the Miami Heat who will hand in another finals defeat to the 16-time All-Star?