"Never Playing With That M*f* Again"- NBA Insider Reveals Kobe Bryant Wanted to Join Clippers Because of Shaquille O'Neal Feud
Published 11/17/2020, 5:30 PM EST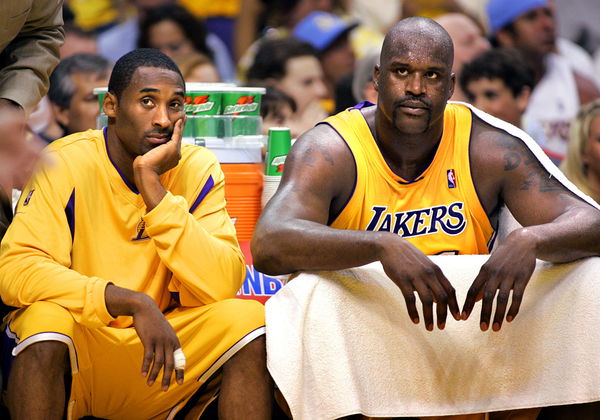 Let's stop and imagine what it would have been like if Kobe Bryant and Shaquille O'Neal's feud had never happened? Would the franchise's history be any different? Maybe.
ADVERTISEMENT
Article continues below this ad
However, Jeff Pearlman, author of the book 'Three-Ring Circus: Kobe, Shaq, Phil, and the Crazy Years of the Lakers Dynasty' believes that there is no way that Kobe and Shaq could have played together for any longer than they did.
It's been years and their feud still has a hold on all of us. A team that had all the talent in the world, and a coach like Phil Jackson; there was no way they couldn't have won 2 more rings together.
ADVERTISEMENT
Article continues below this ad
But everything fell apart when the Los Angeles Lakers were chasing their 4th ring against the Detroit Pistons in the 2004 NBA Finals and lost.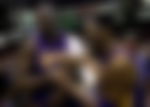 The year that the Lakers' dream team collapsed
Jeff Pearlman recounted what went down between the two legends and stated, "[2004] was a weird season altogether. I mean, Kobe is flying back and forth to Eagle Colorado, Shaq wants his contract renegotiated.
"And Kobe was planning on leaving for the Clippers. He made it clear I'm not coming back if Shaq is back. There is no way I'm coming back if Shaq is back.
"And Jerry Buss had to make a decision. He could have kept Shaq and Phil. I think Phil would have come back, or he could have kept Kobe. But I don't think you could have kept all three."
Kobe Bryant despised Shaquille O'Neal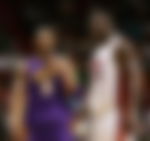 Pearlman raised the question that people always ask: What if the team had just stuck together? "And I said they couldn't have all stayed. It wasn't going to happen. Kobe wasn't playing with Shaquille O'Neal anymore."
ADVERTISEMENT
Article continues below this ad
After the Lakers lost to the Pistons in Game 5 of the NBA Finals, Jeff revealed that at a team function, Kobe told former teammate Kareem Rush, "I'm never playing with that M*****f***** again,' talking about Shaq.
"So when Kobe re-signs, he was asked at a press conference did Shaq leaving had anything to do with you being here, he said, 'No, not at all.' and, I'm not speaking ill of the dead to say it wasn't true. He was not coming back, he was going to be a Clipper," said Jeff. 
ADVERTISEMENT
Article continues below this ad
Who's to say what would have happened if the team had stayed together. However, over the years both Kobe and Shaq have claimed that they buried the hatchet long ago, even though most don't believe this at all.