Pelicans' Head Coach Sets High Expectations from Zion Williamson and Brandon Ingram
Published 12/17/2020, 5:30 AM EST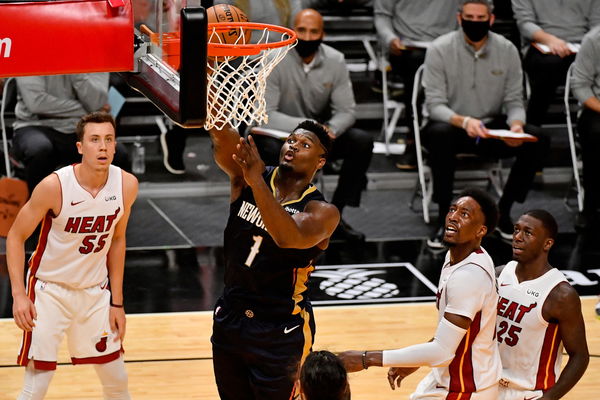 ---
---
The New Orleans Pelicans as a franchise are fairly new in the league. They have never seen the face of a conference finals in all these years. The team had talents like Anthony Davis, Jrue Holiday, and DeMarcus Cousins on their past roster, but to no avail.
ADVERTISEMENT
Article continues below this ad
However, that picture bettered in the wake of 2019 when they made some mindful moves to acquire the likes of Brandon Ingram, JJ Redick, and Lonzo Ball. Also, they picked Zion Williamson overall #1 in the draft. Now this made for a great team on paper, but they still lacked that fire to win. As a result, they could not even qualify for the postseason. But things are now about to change.
Pelicans' head coach showed his highest confidence in the new faces 
ADVERTISEMENT
Article continues below this ad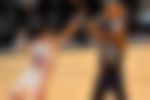 The 61-YO Stan Van Gundy recently sat for an interview where he discussed his team's future. The HC said:
"We talked about those two guys (Ingram and Zion) and Lonzo [Ball] really needing to start finding their leadership. Yes, we can all learn a great deal, and should, from JJ Redick and Eric Bledsoe and Steven Adams – veteran guys, who've had a lot of success, and we want to listen to them. At the same time, those guys are the face of the franchise, and they've got to step forward and take their leadership. Our veteran guys understand that and will encourage that and try to sort of push them into those roles."
Gundy hinted towards learning from the vets but also finding new leadership within the team. Before the franchise hired Stan, they had to fire Alvin Gentry for a dismal show in the past five years.  Even in the Orlando bubble, the team failed to impress with a 2-6 wrap. So it is great that they hired Stan, who now has a mission to accomplish.
What are the Pelicans' top cards ahead of 2020-21?
For the Pelicans, it is Zion Williamson who is coming back after a knee injury that limited his rookie year and a possible ROTY award. He's looking in top shape and has reworked his movements to keep injuries at bay. On the other hand, Ingram already had a glorifying last season where he averaged 23.8 pts, 6.1 boards, and 4.2 assists (all career-high figures).
ADVERTISEMENT
Article continues below this ad
As part of a four-team-trade, they've finally secured Steven Adams. Steven is one of the most underrated centers in the league who always performs under the radar. His addition can really help the young guns to learn from the experience. Moreover, it is a welcome move to help better the defense of the Pelicans.
Last but not least, they now have a vet point guard in Eric Bledsoe, who is efficient around the rim. He can create space and his muscular strength is another great addition. 
ADVERTISEMENT
Article continues below this ad
If the likes of Zion and Ingram really start doing what it takes to become the face of the franchise, they have the best pieces around them for it. Do you agree?