"The Work That He Has Put In, Is Paying Off": Zion Williamson Reportedly Fitter and Better Than Before for NBA Bubble
Published 07/03/2020, 10:30 AM EDT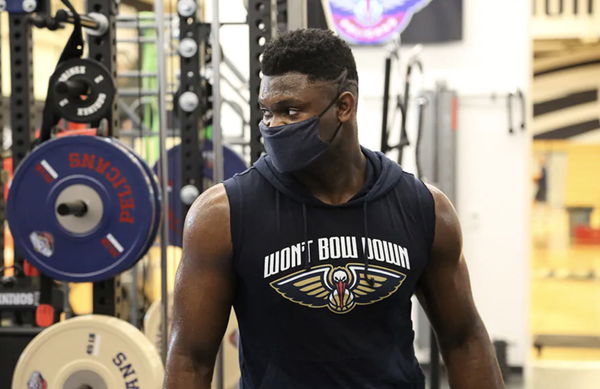 ---
---
As the 2019-20 season gears up for resumption, league players are getting themselves game ready. Several of them continue to make their workout routines and pro-basketball fit bodies public via social media. And season rookie Zion Williamson is no less. Recently, not only was a picture of his fitter than before physique doing rounds, but the media is also boosting his improved skill sets.
ADVERTISEMENT
Article continues below this ad
Will we be seeing a new and improved Zion Williamson?
ADVERTISEMENT
Article continues below this ad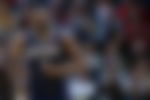 The world has been affected by the coronavirus pandemic for over three months now. During this time, the sports industry continues to face many obstacles. After all, most athletes stayed at home during these three months! However, now that the NBA is set to resume the season, many players began workouts and on court practices.
The community noticed James Harden's transformation while in quarantine and was stunned. Harden lost a lot of weight and built up his physique. However, he may be old news now. There's a new show stopper in town.
Please welcome the new and improved Zion Williamson.
Even though fan trolling and comments about his weight didn't affect him anyway, it seems Zion Williamson took it upon himself to prove that he could lose weight and get a great physique. And in a recent set of pictures posted by the New Orleans Pelicans, his hard work shows.
However, his physique may not be the only thing Williamson seems to have improved. ESPN writer Malika Andrews, who recently appeared an episode of Sports Center, talked about the same. Andrews revealed that a team source who watched Zion work out told her that "his movement looks great and his shooting has improved."
She was also told that one could "just see the work that he has put in, is paying off."
Recently, Zion revealed that he hadn't stopped working out despite the global pandemic. Rather, he'd been going to the basketball court every day, with his step-father, Lee Anderson. Anderson is also a former college basketball player.
According to a transcript on the NBA's New Orleans Pelicans website, Williamson said,
"It was very tough, because even now you still don't know what's fully going on with that situation. But me and my stepdad just found different ways to stay in condition, on-court, off-court, just wherever we could find it."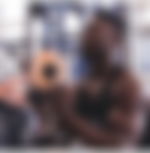 ADVERTISEMENT
Article continues below this ad
Yet, the 19-year-old power forward wasn't ready to let everyone know how and where exactly, he was doing the magic.
 "I can't tell you all my secrets, man. Some things I gotta keep to myself."
Well, Williamson has only the upcoming games to show that he is worthy of being considered for the Rookie of the Year award. After loosing a massive amount of his rookie season in rehab for his knee injury, Williamson has played only 19 games this season.
ADVERTISEMENT
Article continues below this ad
Let's see if this version of Zion Williamson helps the Pelicans fly.