Within Months of Signing With RocNation, Lonzo Ball Switches Representation to Klutch Sports
Published 09/14/2020, 2:10 PM EDT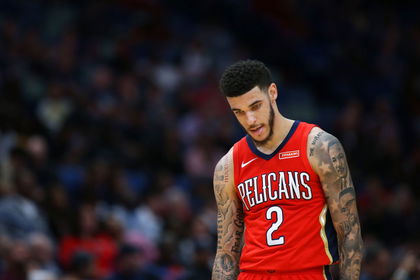 ---
---
Lonzo Ball had announced signing with Jay-Z's RocNation earlier this year. However, that partnership evidently didn't last as long as either party had hoped for.
ADVERTISEMENT
Article continues below this ad
ESPN's Malika Andrews reported that Lonzo signed with Klutch Sports. The face of Klutch Sports is Rich Paul, who is expected to personally deal with Lonzo.
Klutch Sports boasts of probably one of the deepest talent rosters in basketball. The biggest client has to be Rich Paul's old friend LeBron James. He is joined by Lakers teammate Anthony Davis.
ADVERTISEMENT
Article continues below this ad
Along with them, superstars like Ben Simmons, Draymond Green, Trae Young, John Wall, and many others are a part of the Klutch Sports clientele.
Pelicans guard Lonzo Ball has signed with Rich Paul of Klutch Sports. "For me, it was an easy call and it was the right time to make that call."

ESPN Story: https://t.co/IhRjENLDzu

— Malika Andrews (@malika_andrews) September 14, 2020
Lonzo is a valuable addition, considering he has name value. However, this deal won't concern Lonzo's father, LaVar. What remains to be seen is how this deal can impact Lonzo, who is coming off an average season. Despite that, Lonzo is an attractive commercial entity.
Lonzo Ball and his complicated history with agents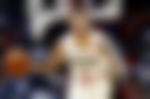 Lonzo hasn't had the easiest run through the business side of basketball. His affairs were mostly handled by his dad at the start of his career. However, that caused their relationship to slowly turn sour over time.
They had open disagreements, especially with Lonzo passing up shoe deals to stay with his dad's Big Baller Brand. This relationship slowly turned very toxic, as Ball revealed he had to change his shoes every quarter due to the poor quality.
ADVERTISEMENT
Article continues below this ad
While the relationship repaired itself, especially after Lonzo was traded away from his dad to New Orleans, LaVar hasn't come back into a position to control Lonzo's career choices.
Which is why Lonzo signed with RocNation earlier this year. Why Lonzo left RocNation remains unclear, but it would be hard to pass up on an opportunity like Klutch Sports. His brothers, LaMelo and Liangelo, are still a part of RocNation.
Lonzo has some of the best basketball agents behind him now. We can soon expect Lonzo to get a non-BBB shoe deal, especially now that Klutch Sports has good ties with Nike.
ADVERTISEMENT
Article continues below this ad
This is probably the best non-basketball move Zo has made since taking ownership of his career from his father. Hopefully, he can keep succeeding on the court as well.