Zion Williamson Gets Slammed by Another Lawsuit From Prime Sports Marketing
Published 06/02/2020, 1:45 PM EDT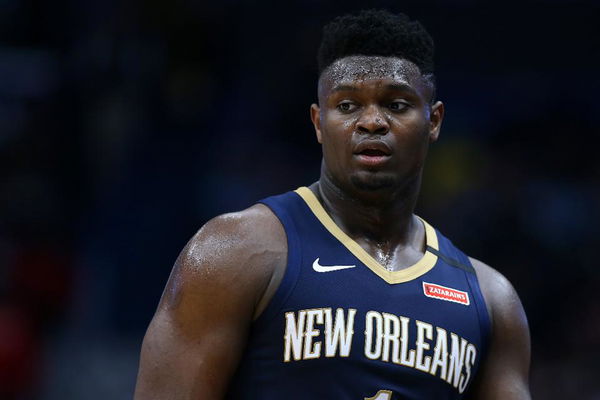 ---
---
While the world struggles through a pandemic, it looks like Zion Williamson may face a disaster of his own. An apparently unregistered agent recently sued NBA league's favorite rookie.
ADVERTISEMENT
Article continues below this ad
Zion Williamson gets served
Agent Gina Ford and Prime Sports Marketing recently took Zion Williamson to court. Ford is Williamson's former agent. Her representatives went to a Miami-Dade Circuit Court against the NBA player. The court has now asked Williamson to answer questions in interrogations. His response could have serious implications regarding his eligibility when he played at Duke in 2018-19.
ADVERTISEMENT
Article continues below this ad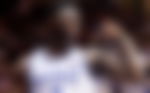 Ford and Prime Sports Marketing are suing Zion for a whopping $100 million. The lawsuit is about Williamson breaching the marketing agreement he had with them.
However, the New Orleans Pelicans' attorneys have requested the federal judge to void his marketing agreement. They claim the court should not consider it valid because Ford wasn't a registered agent in North Carolina.
The agreement also did not involve a state law designed to protect amateur athletes from unscrupulous agents, which should also deem it invalid.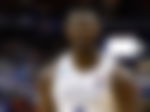 Williamson's lawyer Jeffrey Klein told Florida 11th Circuit Court Judge David Miller that his client's eligibility is a complete hoax. He said,
"We believe that as a matter of law the statute bars that contract. There's no issue with respect to his amateur status, and in fact, if they wanted to find out the issue with respect to amateur status, eligibility is a determination made by the NCAA and made by Duke. I don't think it's relevant here to what's transpiring because frankly those determinations have been made. It doesn't absolve their failure to comply with the North Carolina statute."
Not the first time Williamson was accused
One of the Ford's attorneys, Doug Eaton, sternly disagreed with Williamson's argument. He said that the North Carolina law wouldn't apply to Williamson if he were ineligible when he played for the Duke Blue Devils.
"We're able to establish that he was not eligible during that time frame, which would be a defense to their claim that our contract was invalid," Eaton told Judge Miller.
"The purpose of this statute is to protect student-athletes, actual student-athletes, eligible student-athletes, from predatory behavior of agents. It's not designed to protect people that are already accepting improper benefits."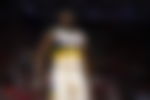 ADVERTISEMENT
Article continues below this ad
Here, Eaton seemed to refer to last month. Ford's lawyers accused Williamson of knowledge about something the NCAA is against. They asked him to admit that he knew his family asked for and received gifts during Zion's time at Duke University.
A document alleges that Duke, Nike and Adidas offered payments and benefits to the 19-year-old. Apparently, so that he would sign with the Blue Devils and wear Nike and Adidas products.
In the end, however, Judge Miller denied the Rookie of the Year candidate's request to stay discovery into his eligibility during his year with Duke under NCAA.
ADVERTISEMENT
Article continues below this ad