Zion Williamson: A Glimpse of His Impressive College Stats
Published 04/06/2020, 11:21 AM EDT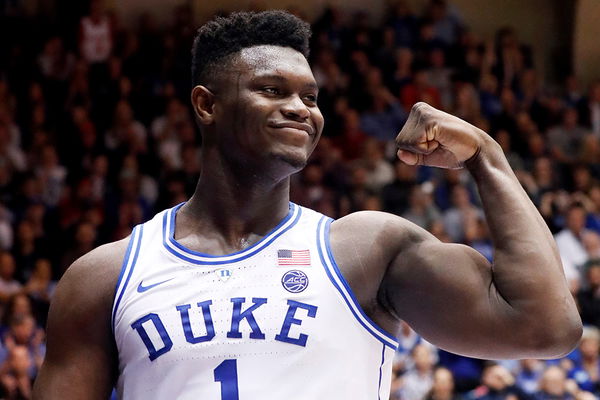 ---
---
Zion Williamson introduced himself to the world when he was just a teenager. He is a sensation who was picked by the New Orleans Pelicans in 2019. Zion was the first pick of the draft. There has never been a major hype for a high school player since 2003 when LeBron James burst onto the scene. 
ADVERTISEMENT
Article continues below this ad
How was Zion growing up? His records are so impressive that they are really hard to believe. For a 19-year-old to have a vertical leap of 45 inches is really unbelievable. The coaches at Duke University were not ready for this. Let us take a brief look into how his early days panned out before joining the pinnacle of basketball that is the NBA.
Zion Williamson In His Junior And Senior Year
ADVERTISEMENT
Article continues below this ad
Williamson hails from the town of Spartanburg, South Carolina. He represented the Spartanburg Day School in his junior and senior years. Zion scored points for fun and averaged 36.8 points in his junior year. He drew the attention of Steph Curry when he netted 42 points and 16 rebounds in November 2016. The hype around him grew when rapper Drake posted a photo of him wearing Zion's school jersey. Williamson surpassed the 2,000 point tally in his junior year, an incredible feat for the youngster. 
His senior season was no less of a success as he averaged 36.4 points per game, just .2 lesser than his junior year. His senior debut ended in a loss, but saw Zion erupt onto the scene, taking 46 points and 15 rebounds to his name.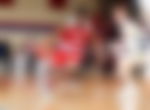 Zion was always a mentally strong athlete and it always reflected with the way he handled his early rise to fame. A thumb injury early in 2017 meant that he would be unable to participate in the Jordan Brand Classic. (A high school all-star basketball game conducted every April). 
Zion was honored with the title of South Carolina Mr.Basketball and finished runner up for Mr. Basketball USA in 2019. 
Zion's Commitment With Duke
Zion committed to joining Duke amongst several other scholarships that he received from other colleges. "Duke stood out because the brotherhood represents a family. Mike Krzyzewski is the most legendary coach that has ever coached college basketball. I feel like going to Duke University, I can learn a lot from him", said, Zion.
Zion Williamson was ranked 2nd by ESPN in recruiters rankings and had RJ Barrett and Cam Reddish as his teammates in his freshman year. Despite having a formidable lineup for the season, Williamson and Duke lost the 2019 NCAA Championship to Michigan State by one point in the East Region Final.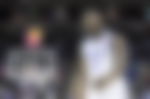 During a game against North Carolina, Williamson slipped and fell and his Nike shoes tore apart with his foot coming out. This injured him causing a Grade I knee sprain. This happened just 36 seconds into the game. As a result of his shoes ripping up, Nike's stocks went down by $1.1 Billion the following day. This speaks a lot about the impact an 18-year-old had on the world of Basketball.
The hype around him was unreal. And he would always deliver. That made him special. For the 2019 NCAA tournament, official broadcast partner CBS designed and devoted a special cam for Williamson alone. They called it the 'Zion' cam and it would revolve around capturing his movements on the court completely. 
His athleticism and shooting ability caught the eyes of everyone and he was simply irresistible. In his freshman year, Zion averaged 22.6 points, 8.9 rebounds, 2.1 steals and 1.8 blocks per game. Overall, Williamson collected more than 500 points, 50 rebounds and 50 steals in the season, joining Kevin Durant and Anthony Davis as the only freshmen to do so.
A Freak of Nature
ADVERTISEMENT
Article continues below this ad
In reward for his incredible hard work and determination, Zion was named the tournament MVP by the ACC, becoming just the sixth freshman to pick up the honors. He declared himself eligible for the 2019 NBA draft and was picked up by the New Orleans Pelicans as a result of winning the lottery. 
He has been sensational through his high school and college days and deservingly got into the NBA with humungous hype around him. Kevin Durant labeled him 'once in a generation' type athlete. Being born left-handed, Zion is adaptable to using both hands in the game, which further elevates his skillset.
ADVERTISEMENT
Article continues below this ad
Williamson is truly a freak of nature. His speed and handling for someone his size is a sign of pure talent. He can dunk from the free-throw line. Such is his explosive ability. Looking at the years ahead of us, Zion is one to stay and is definitely on course to becoming a towering figure in the sport.