New York Knicks' 2020-21 NBA Schedule: Important Fixtures Involving Clippers, 76ers, the Nets & More
Published 12/05/2020, 8:03 AM EST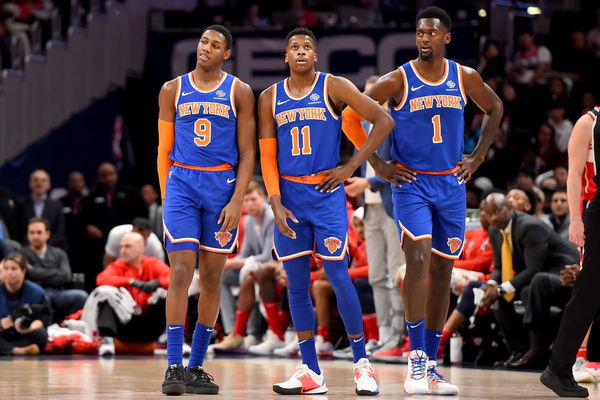 ---
---
The NBA recently released only the first half schedule of the upcoming 2020-21 season. Owing to complications that may arrive due to COVID-19, the rest of the schedule hasn't been released. Let's take a look at New York Knicks' schedule.
The Knicks will start their regular season away at the Pacers in Dec 23. From their opening 19 games, the Knicks will play 12 of their matches on the road.
This is the second successive year where the Knicks will not be playing in the Christmas Day Games despite having one of the best fan bases and the mecca of basketball in Madison Square Garden. They have been terrible. The league surely wants to have the maximum viewership in the holidays, so they are ensuring that the best teams play that day.
After facing off against the Pacers, they will face off against Eastern Conference juggernauts in Milwaukee Bucks and Philadelphia 76ers.
Given how their performances have been over the years, it's not a surprise to see only one of their games being televised on either ESPN, TNT or ABC. The one match that will be broadcasted is their game against their city rivals Brooklyn Nets.
Despite having a much bigger cap space available, the Knicks did not make any big signings this off season. They were interested to bring in Gordon Hayward but backed out of the deal as they did not want to give a max deal to him. By the other moves they have made, the team has improved marginally.
They will hope that younger players like RJ Barrett and Mitch Robinson step up their performances. If they do, they will be a decent young side  to watch. By their moves, it is evident that they are prepping for next season's loaded free agency.
Key Games
Knicks vs 76ers
This will be their first match at MSG and their second match in the regular match. They will be facing off against a very different 76ers squad who have added shooters like Seth Curry and Danny Green. They will hope that their new signings come in handy.
Knicks vs Nets
This is their only televised match broadcasted in either ESPN, TNT or ABC. If their stars are fit, the Brooklyn Nets will be with the duo of Kyrie Irving and Kevin Durant. The Nets surely the favorites to win, but if the Knicks can pull off a shocker in this game, it will give a glimmer of hope to Knicks' fans.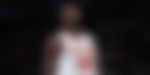 Knicks vs Warriors
The Warriors are seeing the return of their stars in Steph Curry and Draymond Green. They are still a depleted side though with one of their stars Klay Thompson injured and have added newer players like Kelly Oubre Jr. or James Wiseman. With a very different roster, the matchup might be more challenging for the Warriors than expected.
Knicks vs Clippers
This matchup sees last year's favorites, the LA Clippers facing off against the Knicks. The Kawhi Leonard and Paul George led Clippers will be eager to assert themselves as a championship contenders. They might be the toughest matchup for them in the released fixture list.
The New York Knicks haven't suddenly become a playoff side by any means. But they added some good role players who are welcome addition to the side and increases their quality.
Knicks Partial Schedule for the 2021 season
Dec 11 (7:00 pm EST)

Away

Detroit Pistons

(Pre-season)

Jan 24 (9:00 pm EST)

Away

Dec 13 (7:00 pm EST)

Away

Detroit Pistons

(Pre-season)

Jan 26 (9:00 pm EST)

Away

Utah Jazz

Dec 16 (7:30 pm EST)

Home

Cleveland Cavaliers

(Pre-season)

Jan 29 (7:30 pm EST)

Home

Cleveland Cavaliers

Dec 18 (7:30 pm EST)

Home

Cleveland Cavaliers

(Pre-season)

Jan 31 (5:00 pm EST)

Home

Dec 23 (7:00 pm EST)

Away

Indiana Pacers

Feb 1 (8:00 pm EST)

Away

Chicago Bulls 

Dec 26 (7:30 pm EST)

Home

Philadelphia 76ers 

Feb 3 (8:00 pm EST)

Away

Chicago Bulls

Dec 27 (7:30 pm EST)

Home

Milwaukee Bucks

Feb 6 (1:00 pm EST)

Home

Portland Trailblazers

Dec 29 (7:00 pm EST)

Away

Cleveland Cavaliers

Feb 7 (1:00 pm EST)

Home

Miami Heat 

Dec 31 (7:30 pm EST)

Away

Toronto Raptors

Feb 9 (7:30 pm EST)

Away

Jan 2 (7:00 pm EST)

Away

Indiana Pacers

Feb 12 (7:00 pm EST)

Away

Washington Wizards 

Jan 4 (7:30 pm EST)

Away

Atlanta Hawks 

Feb 13 (7:30 pm EST)

Home

Houston Rockets

Jan 6 (7:30 pm EST)

Home

Utah Jazz 

Feb 15 (7:30 pm EST)

Home

Atlanta Hawks

Jan 8 (7:30 pm EST)

Home

Oklahoma City Thunder

Feb 17 (7:00 pm EST)

Away

Orlando Magic 

Jan 10 (6:00 pm EST)

Home

Denver Nuggets

Feb 20 (5:00 pm EST)

Home

San Antonio Spurs 

Jan 11 (7:00 pm EST)

Away

Charlotte Hornets 

Feb 21 (7:00 pm EST)

Home

Minnesota Timberwolves

Jan 13 (7:30 pm EST)

Home

Brooklyn Nets

Feb 23 (7:30 pm EST)

Home

Jan 15 (7:30 pm EST)

Away

Cleveland Cavaliers 

Feb 25 (7:30 pm EST)

Home

Sacramento Kings

Jan 17 (1:00 pm EST)

Away

Boston Celtics

Feb 27 (7:00 pm EST)

Home

Indiana Pacers 

Jan 18 (12:00 pm EST)

Home

Orlando Magic

Feb 28 (6:00 pm EST)

Away

Detroit Pistons 

Jan 21 (10:00 pm EST)

Away

Golden State Warriors

Mar 2 (8:30 pm EST)

Away

Jan 22 (10:00 pm EST)

Away

Sacramento Kings