"Can We Break it Down For You?": LeBron James Hits Back at Laura Ingraham After She Sides With Drew Brees
Published 06/04/2020, 6:18 PM EDT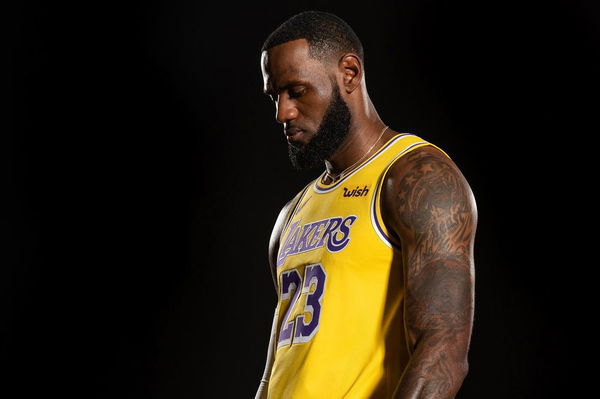 ---
---
The ongoing racial discrimination protests in the United States of America have taken the whole country by storm. People have come out on the streets, protesting against years of racism in the country and police brutality. Even celebrities have vented, shared personal stories and thrown allegations against leaders. LeBron James, Stephen Curry, Klay Thompson and many other NBA stars have joined forces with Stephen Jackson, Karl Anthony Towns and others, who started the movement, ensuring they get the right message across.
ADVERTISEMENT
Article continues below this ad
Thanks to the involvement of NBA superstars, the movement has mobilized a lot many more people than expected. LeBron James, although not out on the streets, is voicing his opinion thoroughly on social media. He's using his millions of followers to get the right message across. Even Stephen Jackson appreciated him after LeBron sent him a text message regarding the same.
Things became heated from LeBron's end after Drew Brees' controversial remark yesterday. He took no time in raising a voice against him. In a tweet, he mentioned, "WOW MAN!! Is it still surprising at this point. Sure isn't! You literally still don't understand why Kap was kneeling on one knee?? Has absolute nothing to do with the disrespect of and our soldiers (men and women) who keep our land free. My father-in-law was one of those"
ADVERTISEMENT
Article continues below this ad
LeBron James Bashes Journalist
ADVERTISEMENT
Article continues below this ad
Later, a video clip of a Fox News journalist was shared massively on social media. The video showed her supporting Drew Brees and his comments, saying that he has every right to form an opinion. It even highlighted how she had bashed Kevin Durant and LeBron James over their political statements.
If you still haven't figured out why the protesting is going on. Why we're acting as we are is because we are simply F-N tired of this treatment right here! Can we break it down for you any simpler than this right here???? 🤦🏾‍♂️. And to my people don't worry I won't stop until I see https://t.co/e4pJ0PvwJj

— LeBron James (@KingJames) June 4, 2020
ADVERTISEMENT
Article continues below this ad
While the said journalist is being criticized all over the social media, LeBron James has himself came out against her. In a tweet directly targeting the journalist, he said, "If you still haven't figured out why the protesting is going on. Why we're acting as we are is because we are simply F-N tired of this treatment right here! Can we break it down for you any simpler than this right here???? And to my people don't worry I won't stop until I see CHANGE!!! #ShutUpAndDribbleThisPowerfulBlackManComingFullSteam"