"No Comfort Level": Brooklyn Nets Forward Reveals NBA Players' Helplessness Over Orlando Bubble
Published 07/06/2020, 4:30 PM EDT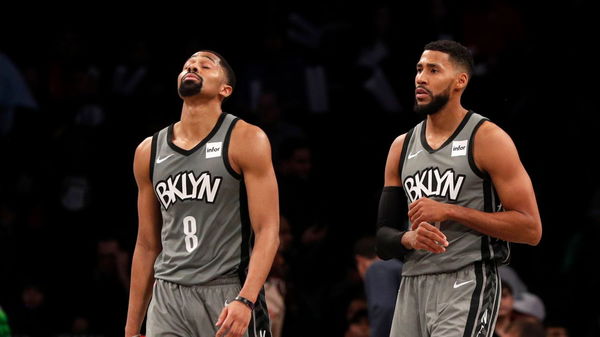 As the NBA is gearing up for its much-anticipated return, there are still mixed comments coming in about the league's restart. Some players are raring to go out and play ball, while the others are focusing on the safety aspect of it. The latest player to voice out his concern is Brooklyn Nets player Garrett Temple. 
ADVERTISEMENT
Article continues below this ad
Ever since signing with the Houston Rockets in 2010, Temple has had a rocky relationship with the NBA. He's also played in the G-League for a few years, while also taking his talents to Italy in 2011. 
The 34-year-old guard was picked up by the Brooklyn Nets in 2019, singing a two-year contract with the second year being a club option. Temple recently connected with Malika Andrews of ESPN where he cited his concerns of competing in the bubble. 
ADVERTISEMENT
Article continues below this ad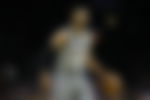 "There is no way to be comfortable when you think about where you're going to be, for the amount of time you're going to be there and the restrictions that you have there," Temple said. "The question of us being comfortable; that will not be the case whatsoever."
The Nets player said that he has a "nervous anxiousness" about entering the bubble. Moreover, he expressed that players wouldn't feel absolutely comfortable inside the Disney World area, regardless of what they were doing. 
"We will have to adapt. We will get tired of it. But in no way, shape or form will anyone actually be comfortable, whether it be on the court or off the court, during leisure time or not."
Brooklyn Nets face a serious crisis in terms of roster management
Nets fans before the start of the season must have been on cloud nine. The team secured the services of superstars Kevin Durant and Kyrie Irving. But neither KD nor Kyrie will be participating in the NBA's restart. This would prove to be a huge blow to the team in terms of having a game-changing player on the lineup. 
ADVERTISEMENT
Article continues below this ad
But, it doesn't end there. The Nets have a few more experienced players at their disposal, but their participation remains a major question as well. DeAndre Jordan and Spencer Dinwiddie both tested positive for COVID-19, a few weeks ago. 
While Jordan has informed about his unavailability to participate in the restart, Dinwiddie's status looks optimistic. The 27-year-old point guard posted an update about his health and is looking forward to joining the team soon. 
Day 10 update: The sinus pressure headaches when I get up are starting to subside. But I was a lil too bullish on the bike 😅. Got dizzy and felt weak smh. But if I can get a negative test tomorrow then they're gonna get me back on court Tuesday 🙏🏾 #AudienceOfOne

— Spencer Dinwiddie (@SDinwiddie_25) July 5, 2020
ADVERTISEMENT
Article continues below this ad
The Brooklyn Nets have a tough schedule when they commence their campaign against the Orlando Magic on August 1. Two back-to-back games against the Bucks and the Celtics would be crucial for the team to keep hold of their seeding spot.