"No Patience": Michael Jordan Reveals Why He Never Became a Coach
Published 10/21/2020, 12:40 AM EDT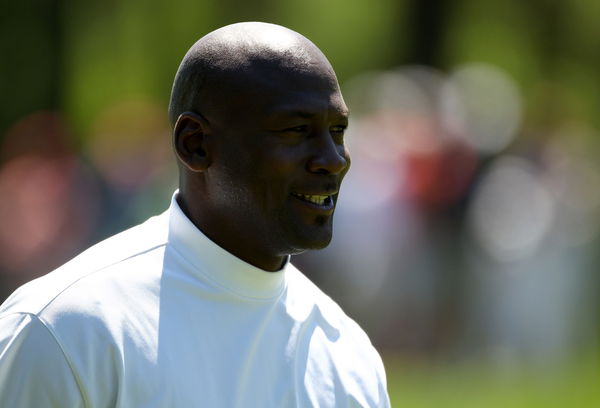 ---
---
Not all great players can make great coaches themselves, and vice versa. Some players have the wisdom to accept this, while for the others it is a failed experience. NBA Hall of Famer Michael Jordan belonged to the former group. 
ADVERTISEMENT
Article continues below this ad
When MJ was nearing retirement, his fans were hopeful of watching the legend in this backend role. But nothing of that sort ever took shape. The closest Michael ever came to staying involved with an NBA team was when he earned a majority stake in the Charlotte Bobcats (now the Hornets). 
ADVERTISEMENT
Article continues below this ad
His Airness on the job role of a coach and the current challenges
In an interview, Michael Jordan came with all that dapper swagger of his. He gave a very honest reflection of everything that came his way as a question. When asked about never going for a coaching stint, the GOAT expressed, "I have no patience for coaching. My biggest problem from a competitive standpoint is the focus of today's athlete and the focus where I saw the game, how I pursued the game — it changes and it's totally different."
He then explained his standpoint even deeply. MJ stated, "For me to ask an individual to focus on the game the way I played the game, in some ways would be unfair for that kid that would have to endure that. If he didn't do it, there is no telling where my emotions would be. I don't think I would have the patience for it.
"So in essence, coaching is something that I've never really felt I could do from an emotional standpoint because I'm much different and I have a different perception about things than what the kids do today."
ADVERTISEMENT
Article continues below this ad
Michael Jordan never tried to become Phil Jackson
During his 6-0 NBA Finals run with the Chicago Bulls, the legendary coach Phil Jackson trained Michael Jordan. Phil is today counted as the GOAT among the NBA coaches. But the first of his 11 NBA rings as a coach came with the help of Michael Jordan. The 6-time NBA Champion had a close-knit relationship with his coach.
In 1998, when it was clear that Phil's contract with the Bulls will no more see an extension, the Black Cat too left the franchise. He was one such youngster who himself would not want to play for any other coach than his personal favorite. It is natural that MJ understands today's youth and how they function so differently. Plus, as a highly competitive human, MJ would not enter something where he can't be perceived as great. Perhaps all these valid reasons led to his thinking of never taking the job role of an NBA coach.
ADVERTISEMENT
Article continues below this ad
Your Highness and his life anyway inspire every athlete. And in a way, he psychologically coaches them whenever a youngster tries to follow his footsteps by hanging his poster on the wall.