"Not Limiting Him": Pelicans Head Coach Shares His Strategy to Develop Zion Williamson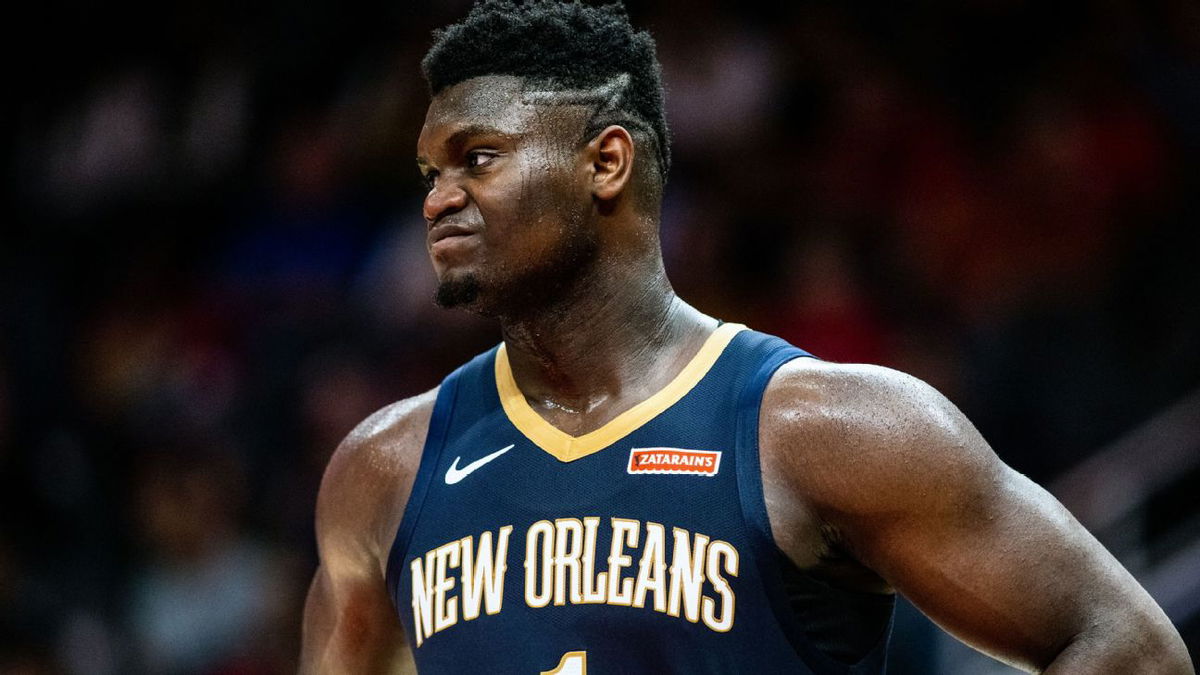 Zion Williamson entered the league as a star. He always carried a hype around his name ever since rapper Drake wore his high-school jersey. It was almost a surety that he would be the 2020 NBA Rookie of the Year. 
However, Zion's knee gave up way before he could've built upon his initial success. The title went to Ja Morant of the Grizzlies, while Zanos trailed to #3. Nevertheless, now that he is about to make a comeback, all eyes will be on him and the newly recruited coach for the Pelicans. 
The Pelicans' head coach and his ambitions for Zion Williamson
Zion's talent needs some polishing. He is one of his kind, and his vertical jumps at that size are proof of his supernatural abilities. The Pelicans head coach certainly knows that Zion from here onwards can either make or break his career.
In an interview, he detailed the plan that he has chalked out for the 20-YO star. "I think you have a vision for what he [Zion] is, which is a multi-talented guy. He is an unbelievable playmaker for a guy at his size. He's a guy who can take the ball off the glass and lead the break and make plays. He can make passes off the dribble. He can finish over bigger people inside. He's a multi-talented guy. I don't look at him in any way as far as is he a four or a five. I'm not sure those labels matter when it comes to him."
It is certain that the new coach will study Zion and see which area he can later dominate. He further added, "I think as we study and try to get more definitive and talk to Zion about what he likes. I think it's more what positions we want to put him in and who is best around him and things like that.
"It's not limiting him to a position. I think we'll get to a starting point of that at the start of the season and my guess is as time goes on, I'm going to find out that he can do even more than I think he can do and things will evolve from there."
"He is an unbelievable playmaker… It's not limiting him to a position." @realStanVG on his vision for Zion's fit and development. pic.twitter.com/LW55Q5M5Uu

— NBA TV (@NBATV) October 27, 2020
How are things looking for the franchise on the whole?
The Pelicans' search for a new coach ended with the hiring of Stan Van Gundy. He had previously worked as the head coach & president of basketball operations for the Detroit Pistons. However, Mr. Stan had no project at hand for the past two years. Hence, it can be agreed that he will be very keen on making a statement.
The Pelicans last saw the face of a conference semifinal only in 2018 when they lost it 1-4 against the Warriors. Then, they had the talents like Anthony Davis, Rajon Rondo, and Jrue Holiday playing for them. Today, they have Zion (20), Brandon Ingram (23), and Lonzo Ball (23). Brandon was last year's most improved player, and Lonzo brings in his experience from the Lakers. 
Hence, coach Stan has enough power to become the Stan Lee of the NBA and draw his superheroes to glory.
Get notified about breaking news and watch highlights on the go; join the Arena on NBA Hoops
Sourabh Singh
All work and no play makes Jack a dull boy. I intend to make popularise my quote when I say sports define me better than I define sports. See ya'all Champs!