"Not Sure If They Really Care If We Get Corona": Memphis Player Bashes NBA for Going After Money
Published 06/20/2020, 5:31 AM EDT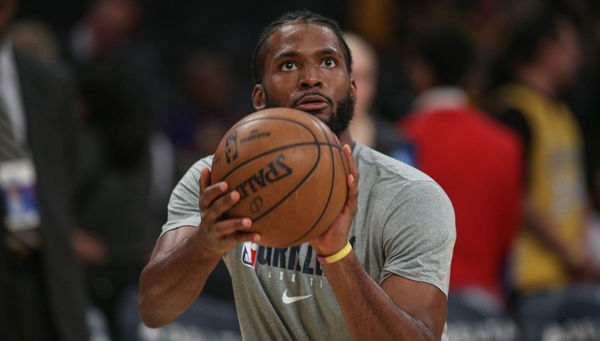 ---
---
The NBA is plagued with controversies ever since commissioner Adam Silver announced that the league will return on July 31. Heated response arose from several players who mentioned that the league would only serve as a massive distraction from the protests happening in the country. 
ADVERTISEMENT
Article continues below this ad
Kyrie Irving leads the players' protest against the NBA's return. Athletes don't want to engage themselves in playing ball when the country is fighting against racism and police brutality. Owing to the recent racial events in the USA, the citizens are enraged over the treatment of African-American people. 
At this time of turmoil, some athletes feel that the NBA is not required. As more players keep voicing their concern on the league's return, Justise Winslow of the Memphis Grizzlies is the latest player to go against the NBA.
ADVERTISEMENT
Article continues below this ad
Winslow publicly stated his disappointment that the league is returning when the whole country is uniting to fight injustice. "This sh** ain't even about basketball or our safety anymore," Winslow wrote on Instagram, as per theScore. "All about the Benjamin's baby. Not sure if they really care if we get corona."
The 24-year-old feels the league is restarting just to regain all the money it lost due to the hiatus. It is true that the NBA lost tons of revenue by suspending all its activities since March 11. Winslow even accuses them of ignorance by mentioning their carelessness of hosting a league when the COVID-19 crisis is still not over. 
Justise Winslow thinks the NBA Orlando Bubble is just the opposite of social distancing
Winslow did not refrain from making his views clear on the league's return. In an interview with ex-NBA player Caron Butler, the Grizzlies small forward spoke with a tone of uncertainty when talking about the league's return. 
"The bubble is tricky man," Winslow said. "From the (COVID-19) standpoint, I don't think it's a great idea just to have all these people in a bubble and tight spaces. It's almost the opposite of social distancing."
ADVERTISEMENT
Article continues below this ad
Moreover, Winslow brought forth the state of the Dinsey World workers. "We're going to have workers that are working for Disney, they're going to be going home and seeing their family and doing whatever they want to do, but then they're going to come back."
ADVERTISEMENT
Article continues below this ad
The 6-foot-6 forward in an injury hit-season has only managed to play 11 games for Memphis, averaging 11.3 points and 6.6 rebounds per game. Winslow's Grizzlies team is in contention for making the playoffs. But they would have to try and hold on to the #8 spot in the Western Conference table if they want to qualify for the playoffs for the first time since the 2016-17season.