"Not With This Style of Play": Throwback Video Shows Kobe Bryant's Grim Prediction for James Harden & Houston Rockets
Published 09/15/2020, 3:20 PM EDT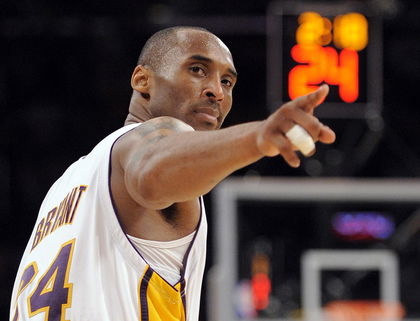 ---
---
While we all have our own opinions and guesses about which team can beat the other, there is one legendary player who knows exactly what he's talking about. The Houston Rockets fell flat on their face after competing with the Los Angeles Lakers in the Eastern Conference Semi-Finals. They had to face a lot of bashing for letting down expectations, despite having the best duo, James Harden and Russell Westbrook at their disposal. The Lakers came out as winners with a 4-1 lead and the Rockets had no choice but to get packing. However, Lakers legend Kobe Bryant had foreseen the Rockets fate way before us. Even though we all thought that Harden is the best the Rockets can get, Kobe had an unpopular perspective.
ADVERTISEMENT
Article continues below this ad
Lakers legend's on-point prediction about the Houston Rockets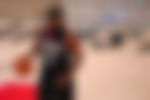 After watching James Harden maintain a 30 points+ streak for almost 2 months between December to February, it was impossible for anybody else to have said that Harden will fail to lead the team in the upcoming season. Although, one can't say he was alone at fault. After Westbrook recovered from his quad injury and returned to play, he also failed to support Harden.
ADVERTISEMENT
Article continues below this ad
Seeing the Rockets struggle, an old video of Kobe Bryant has resurfaced. In a 2019 interview with ESPN, Kobe explains why Harden's iso-ball style will not prove to be helpful in winning the title.
"I'm not a fan of in terms of winning championships, I don't think that style is ever going to win championships," he said. "But at the same time you have to keep your team's head above water to win games, so you have to do what you have to do to win games. And he's doing that."
"So are you saying you don't think James Harden and the Rockets, as constructed, can win a title?" host Rachel Nichols asked. "Not with this style of play, it won't win. With one player dominating the ball," Bryant replied.
Kobe Bryant and his history with the Rockets
ADVERTISEMENT
Article continues below this ad
Kobe Bryant has had a lot of historic showdowns with the Houston Rockets. Well, to be fair all of his rivals have had a tough fate when facing him. In almost all cases, the Rockets ended up seeing defeat after their matchup. Kobe's first game against the Rockets was in Houston's former arena on November 12, 1996. At that point, he was just 18 years old and managed to score 2 points in the first five minutes itself. This was just a start to the many points he bagged against them in the future.
Now that the Rockets are entering offseason, it'll be up to them on how to go about it from here. Whether they will continue to work around Harden or some changes will be made, is yet to be witnessed.
ADVERTISEMENT
Article continues below this ad